New Dr. Seuss book coming soon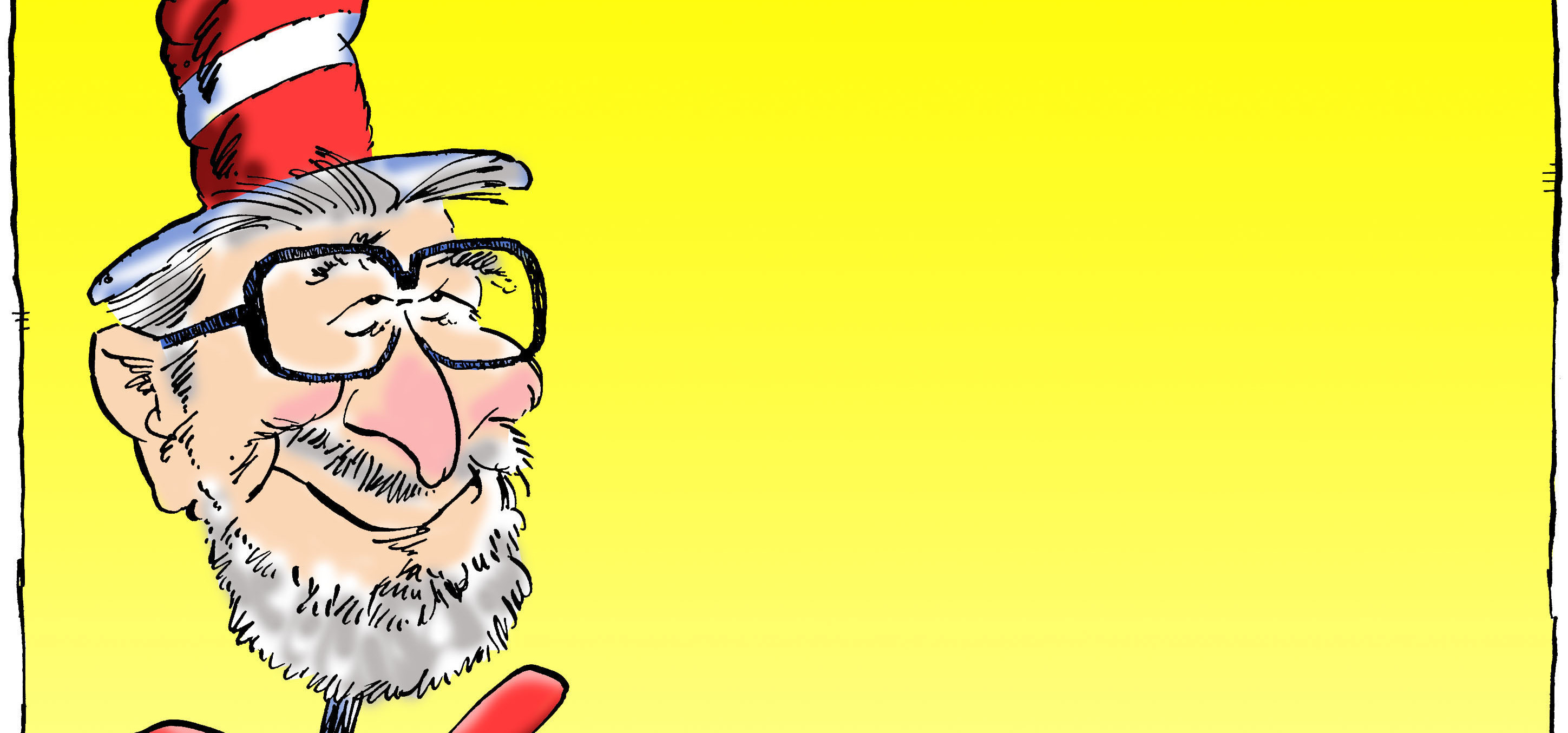 Tim Goheen color illustration of Dr. Suess as one of his characters, includes his friend The Lorax. KRT 2004
Jacob Jardel
Assistant Managing Editor
@JJardel_Writing
While Dr. Seuss Day occurred on March 2, there was reason to celebrate the famed writer in February with the announcement of a new book.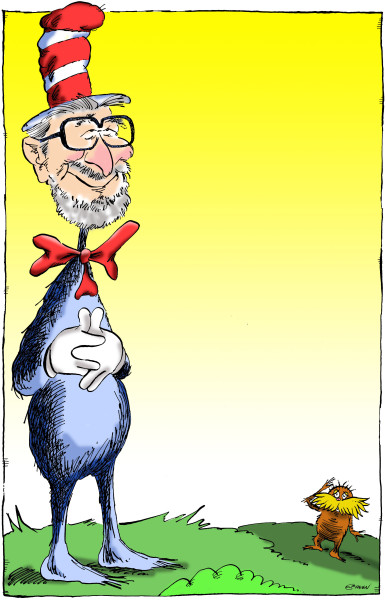 Theodor "Ted" Geisel wrote for 60 years under then pen name Dr. Seuss, releasing such books as "Green Eggs and Ham," "The Cat in the Hat" and "Oh, the Places You'll Go" throughout his career up until his death in 1991.
The newest book in the lineup is "What Pet Should I Get?" Cathy Goldsmith of publishing company Random House believed Seuss wrote and illustrated the story between 1958 and 1962, and the publisher has slated a July release for the book.
The story features the brother and sister from "One Fish Two Fish Red Fish Blue Fish" trying to answer the titular question. They visit a pet store and suffer indecision as to what pet to make the newest member of their family.
According to Seussville, the online home of the author's works, this book, like many of his other works, comes with a moral.
"It is hard to make up your mind," the description said, "but sometimes you just have to do it!"
This release comes approximately two years after Seuss' wife Audrey Geisel and longtime secretary and friend Claudia Prescott discovered the full manuscript and illustrations in a box while cleaning out Seuss' home office space.
To Geisel, the finding follows along with the way Seuss worked up until his passing.
"While undeniably special, it is not surprising to me that we found this," Geisel said in a statement, "because Ted always worked on multiple projects and started new things all the time – he was constantly writing and drawing and coming up with ideas for new stories."
One person who was surprised was Susan Brandt, president of licensing and marketing of Dr. Seuss Enterprises.
"It was truly a magical moment," she said in a Random House news release, "and we immediately knew this was more than just a box of sketches."
This release was not the first Seuss book in recent memory to surface, though. "Horton and the Kwuggerbug and Other Lost Stories" came out in Sept. 2014. It was a compilation of tales published in Redbook magazine in the first half of the 1950s and features the same main character from Seuss' "Horton Hears a Who."
Seuss scholar Charles Cohen felt that publishing these stories in a compilation would provide new stories for familiar characters in the Seuss universe, many of which fell by the wayside in their original publishing.
"For the most part, those magazines were tossed out when the next month's issue arrived," Cohen said in the collection's introduction, "and the stories were largely forgotten."
Random House has planned two more books based on other materials discovered, but "What Pet Should I Get?" is the only one set in stone at the moment. Goldsmith will take the helm of the editorial and creative process behind the books.
From what she said in a press release, she would not have it any other way.
"My connection to Ted remains as vital as it was when we worked closely together years ago," Goldmsith said in a press release. "I know he is looking down, watching over the process, and I feel a tremendous responsibility to do everything just as he would have done himself."
Tags Jacob Jardel
You may also like...
Sorry - Comments are closed