A final bow for Dylan Bittner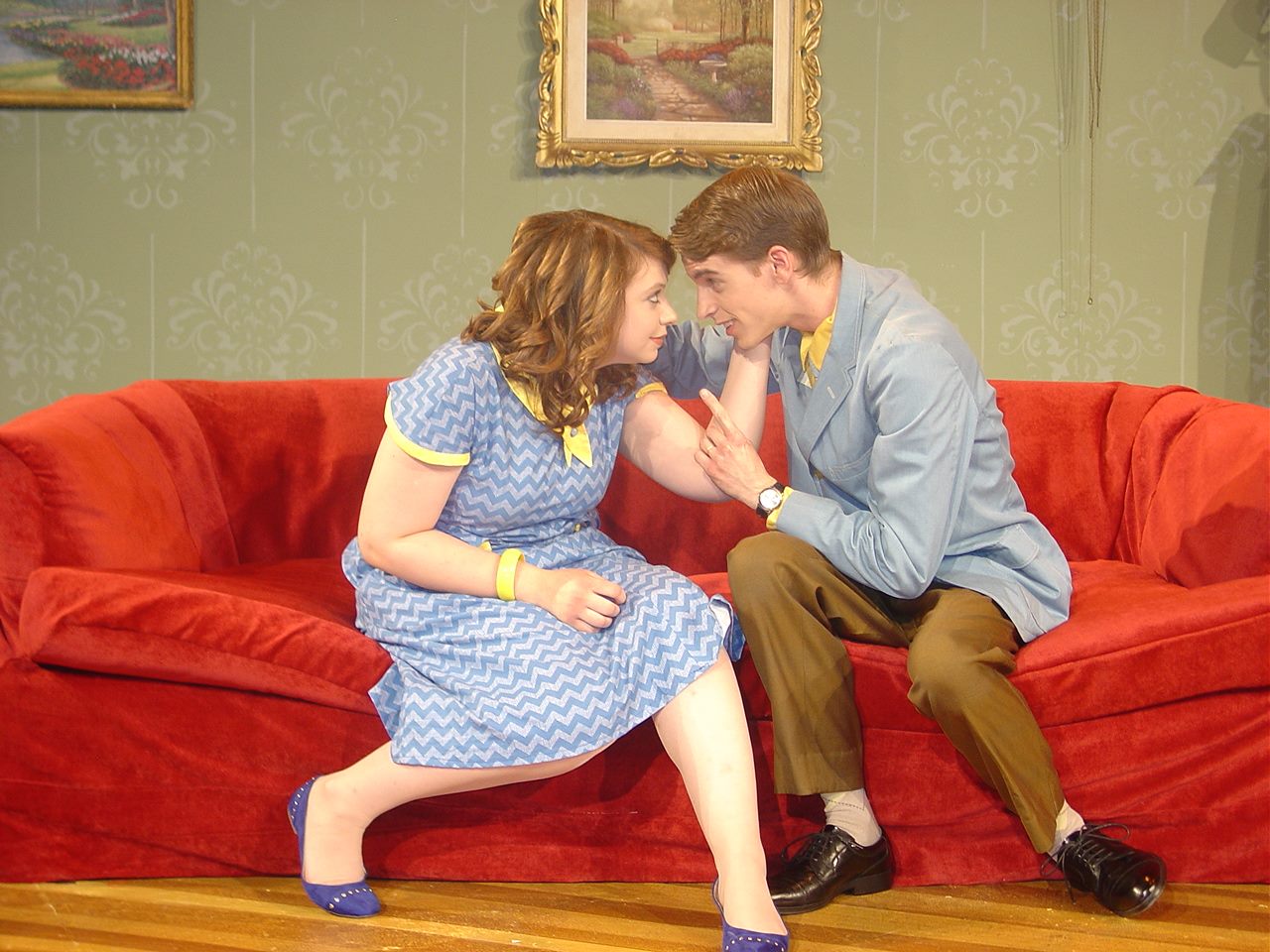 Jacob Jardel
Assistant Managing Editor
@JJardel_Writing
At the end of the semester, senior theatre arts major Dylan Bittner will take a bow when the curtain closes on his Cameron career.
However, the first act of his college career began with a different scene.
"I tried doing other things when I first got to college," Bittner said, "but I missed it a lot. I tried to take an acting class again, just to kind of have it around. I said, 'You know, I love this, I miss it, I'm going to do it because I can't imagine my life without it.'"
As with any play, Bittner's story featured one main antagonist. In this case, that opposing force was an internal one.
"There was one point where I almost failed out of school early in my sophomore year," he said. "I wasn't doing well, I didn't really care, I didn't go to class or do my homework."
However, the plot began to thicken when he met two individuals he credits for helping him the most on the way out of the ennui: Eric Abbott, assistant professor of theatre, and Brandy Belew, advisement specialist in the Academic Advising Center.
"I've known them and gotten to know them really well," Bittner said. "They are the reason I'm still here. They were there for me in the beginning. They helped me and got me through. They figured out what I need to get motivated and get going, what would be the best route to take.
"They definitely were there to cheer me on through the goal," he said.
Now, as his Cameron play enters its denouement, Bittner sees this academic renaissance as a highlight of the play.
"I transferred in here with a 1.7 GPA," he said, "and I'm coming out of here with a 3-point-something. My biggest accomplishment is turning my entire work habits around and becoming more driven."
According to him, from performance to tech, someone from this discipline has various components on their resume.
"We gain so much experience in a little bit of everything that, by the time you're ready to leave and doing your capstone, you've done a little of everything," Bittner said. "So you have a generalized knowledge that, when you leave, you can do just about anything."
For Bittner, tech work was the part that drew him in the most.
"I enjoy learning how to put things together," Bittner said, "because acting is not the only side of the coin. I like how everything comes together backstage to create the world in which the actors act."
Regardless of aspect, Bittner felt that one overarching theme encompasses the plot of the theatre major.
"If you want to be a theatre major, you will work," he said. "You just have to be persistent and put your resumes out there and do it. It's just like any other job."
With one curtain coming down, Bittner is already penning the next part of his life: looking for a job in the theatre industry. With resumes sent to various places, he awaits the callback with one goal in mind.
"My hope is just to continue working in theatre in some way or another," he said. "I don't have high hopes of Broadway or movies or anything like that. It's just I want to do this in some capacity for the rest of my life."
He also looks to those he knows for inspiration in this endeavor. Graduates and Abbott's former students have spoken to him, providing their stories as fuel to the passion.
"I just think it's cool that there are so many people I know that are working," Bittner said. "It just gives me the drive to continue because I know that I will – I do – have that chance to do what I love."
Throughout his academic career, Bittner has had the opportunity to practice what he loves. He said he has made many memories in this time, but some of his best memories come from behind the scenes of different plays.
"All of them are great because, a lot of the time, we get people who aren't in the department to audition," he said. "So we're working with different people all the time. I'm constantly meeting new people and making new friends and new memories that are going to be awesome and helpful."
As the months toward graduation draw near, these memories all become part of the final stage play of Bittner's time here. The one thing he made sure of, though, was to have fun doing what he loves.
"If you're not entertaining yourself, you can't entertain your audience," he said."I enjoy being a kid. That's why we go and play pretend. Being a kid is the most important thing."
Tags FeaturedJacob Jardel
You may also like...
Sorry - Comments are closed