A day in the life: Run with Dr. T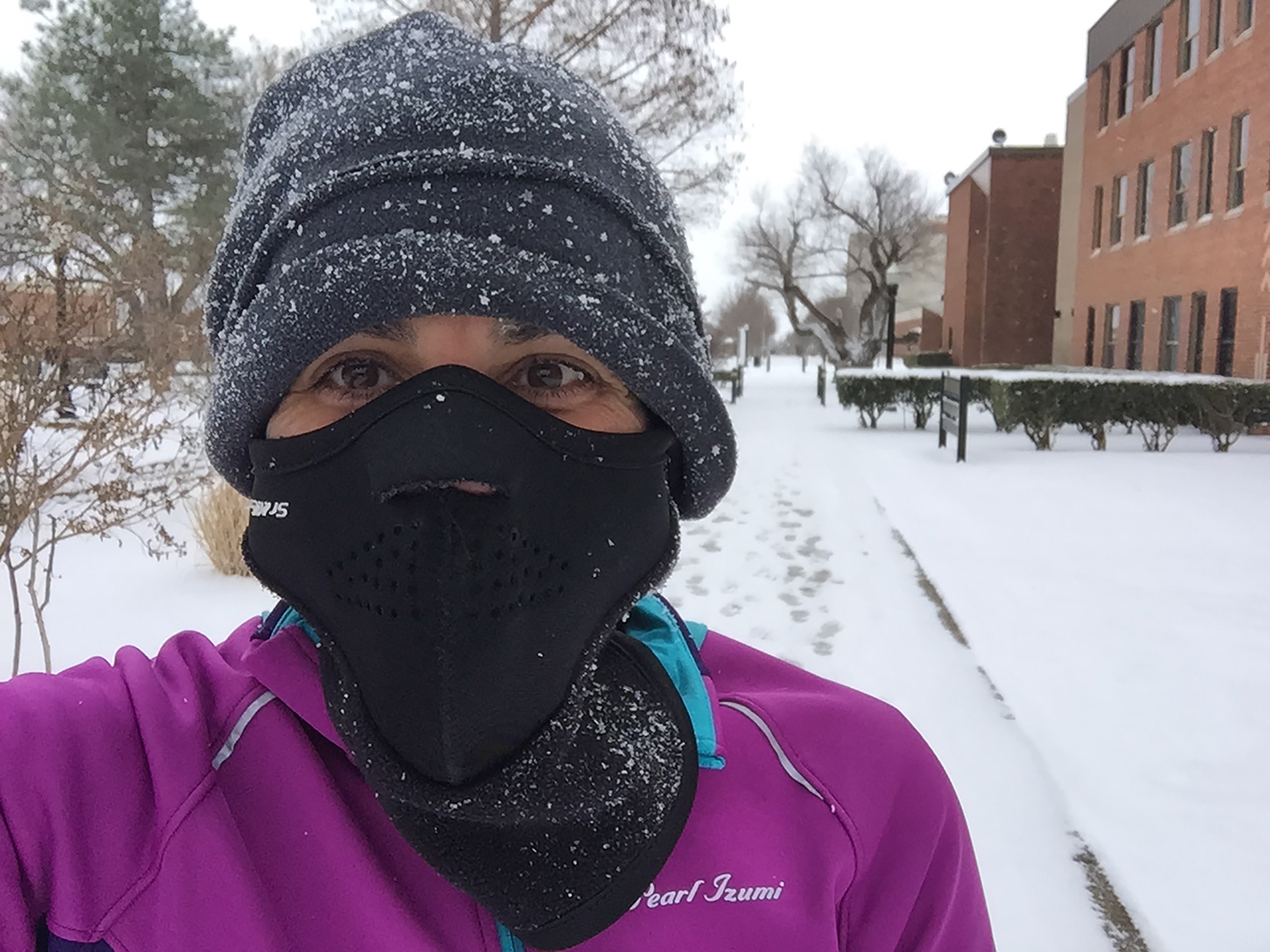 Vicky Smith
Student Life Editor
@pinkwritinglady
When she's not teaching in the classroom, she can be seen sporting a pair of tennis shoes, zigzagging across campus.
Cameron University Assistant Professor of English Dr. Sue Tyrrell began her active lifestyle on Nov. 10, 2012, the day she entered the gym with a determination to improve her health.
In the midst of self-discipline, she reconnected with her lost love for running.
She said today, running is a part of her everyday life.
"I think it's a myth that you have to beat yourself up to get in shape," she said. "I just found something I loved, and I did it.
"I believe you make time for what you love … It's just part of what I do. It's like brushing your hair in the morning – you just do it. You don't question yourself."
For over 500 days in a row now, Tyrrell has run at least a mile a day.
"When it snows," she said, "I make footprints. If it ices, I have something called Yaktrax that lets me run in the ice … I spend a lot of the summers sometimes just crying, but I still run because I would cry more if I didn't run, so I just run as early as I can. This year, I bought a treadmill. Most people buy a treadmill for winter. I bought one for summer."
With a grin on her face, she said she is actually qualified to be a member of the United States Run-Streak Association.
"It's called streaking," she said, "but we do it with our clothes on … There are a lot of people who do this [running] every day. Some of them have been doing it for thirty [or] forty years."
Tyrrell said she'll consider a rest day if she literally cannot run; until then, she'll continue to run 100 miles a month, compelled by her passion for the sport.
"I love that I'm a better person when I run," she said. "I don't even know how to explain it. It's a mental health thing, like if I run, I'm nicer, I feel better. I feel complete."
Tyrrell runs both in- and out-of-state. Locally, she runs at East Lake and the Wildlife Refuge; nationally, she has run in fourteen states and raced in nine, from 5Ks to marathons.
"Running a marathon was one of the best days of my life," she said, "and I think everyone should try to do it if they can."
She said running has shown her that people are capable of far more than they think and can achieve far more than they plan.
"I like knowing that the limits people think exist, don't exist," Tyrrell said. "It's just knowing you can do something that proves your body past its limits, and I think that's what this is all about for me: proving everything past what it looks like and changing your life in the middle of your life and just deciding, 'I'm done. I'm going to change it.'"
Although Tyrrell is self-motivated, she does not put immense pressure on herself to reach daunting goals.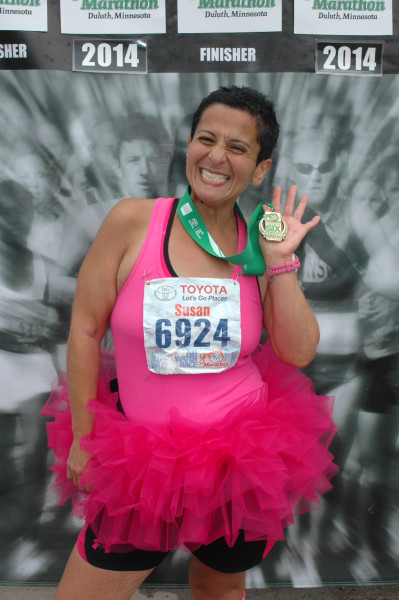 "I just want to PR [set a personal record for] my races," she said, "like my half marathon time – that's my goal: to get it down … [But] I'm not hard on myself; I don't cry if I don't PR a race … I'm just like, 'Well that was a great race anyway,' because it's just my happy place."
According to Tyrrell, running has much in common with her other life passion: teaching.
"It was one of those things that I just felt that call to do," she said. "The first time I got in front of a class … I couldn't imagine doing anything else with my days. I love students, and I love teaching people to write especially and be good communicators."
She said both running and teaching involve learning processes that she undergoes in order to improve.
"[It's] the thinking process that happens during running and learning," she said. "[It's] learning more things about what works and what doesn't work.
"Every day is not a good day when you run. Every day is not a good day when you teach … You just have to get up and keep doing your best."
To read about Tyrrell's adventures, visit her blog at www.runnergirlreprise.blogspot.com.
Tags FeaturedVicky Smith
You may also like...