Theatre department to perform 'The Heretic'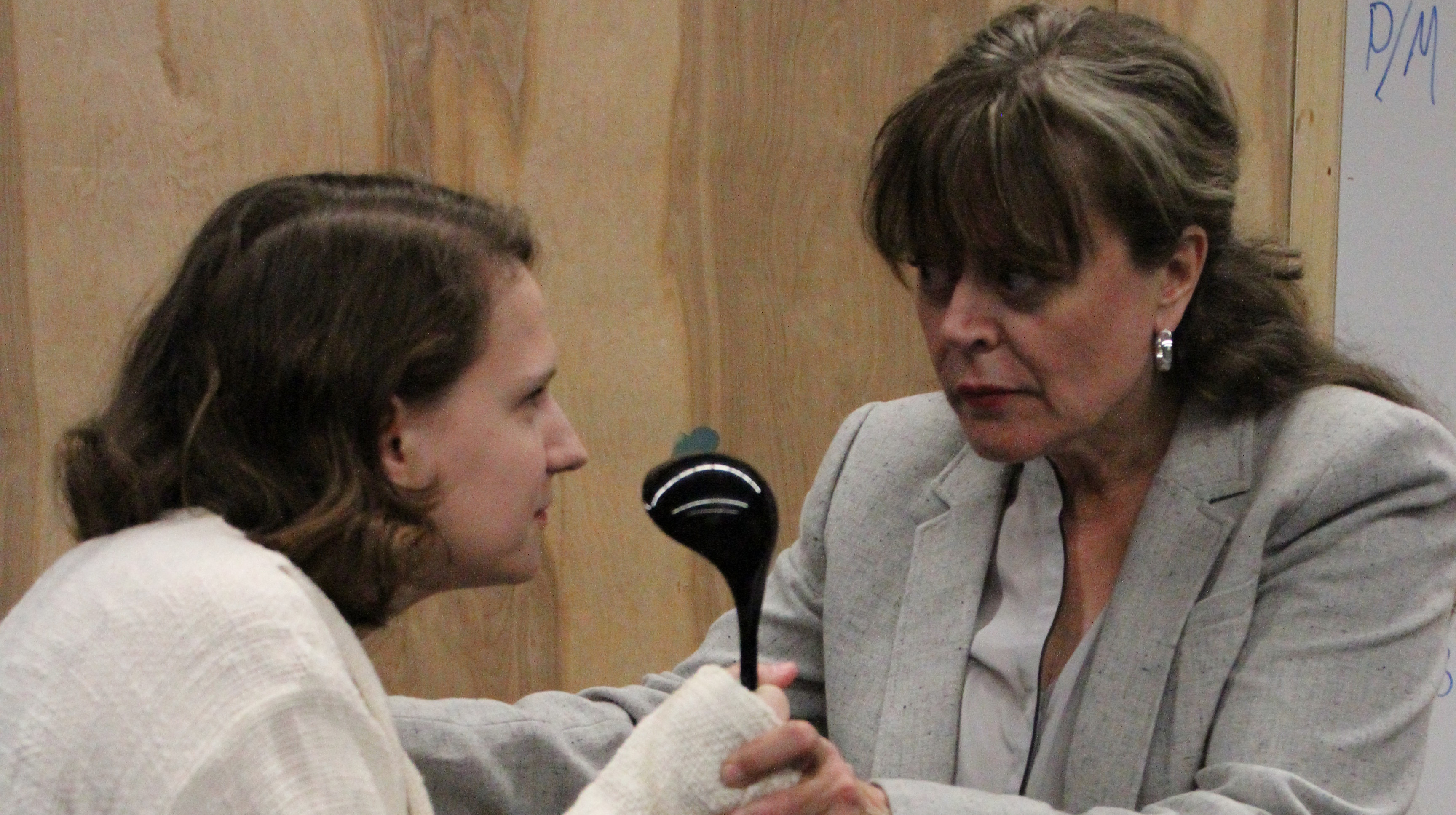 Kaley Patterson
A&E Editor
@KaleyKayPatt
The Cameron University Theatre Department will continue the sustainability themed theatre season with "The Heretic," premiering Feb. 19-22.
A black comedy, "The Heretic" is about Dr. Diane Casell, a skeptic science professor who questions global warming. Her doubts cause tension within her profession and among her relationships with the head of her department, her daughter and one of her students.
Assistant Professor of Theatre Arts Dr. Deidre Onishi is the director of "The Heretic."
Onishi said she knew the production would be a great play as soon as she read it, but she cautions potential viewers of the play's adult material.
"People can expect a lot of talk of 'what is science' and 'how do we create these myths' and 'what is the political side of science as well,'" Onishi said, "and then they can expect a lot of the intense relationships between the characters… There's quite a few twists and turns in the plot."
Onishi said it was challenging to find productions with the topic of sustainability and praises the department chair's discovery of "The Heretic."
"It's a great play," Onishi said. "It's not a well-known play, but it's a really great play I think students would enjoy."
For four weeks, the cast and crew have rehearsed, designed and constructed sets, along with creating costumes and makeup tutorials. Freshman English education major Payton Williams will play Ben Shotter, a student in Casell's classroom who is subjected to his teacher's skeptics.
"I was really surprised to get this role," Williams said, "because for two months I had thought about getting this specific role. I read for it several times, and I thought, like I do after every audition, that I did terrible, and I wasn't going to get it. Then, I came in the next day and almost passed out when I read the [casting] board."
Confessing it's easier to play characters similar to self, Williams said he relates to his character's introvert nature and musical talents.
"He's depressed, but he doesn't want to let it on," Williams said. "He can be funny, but he's less outwardly funny, and whenever he has something to talk about, he gets really excited.
"He's [also] a musician, which was kind of one of the big points in my getting this because he can play guitar and sing, so they wanted someone who could play guitar and sing for the character."
Williams participated in the other productions the theatre department put on this year but said "The Heretic" is a challenge.
"Prior to this, I have never had a part in a play this large," Williams said. "I have 263 lines in this."
Williams said he is good at memorization and will have to be ready by the time "The Heretic" premieres next Thursday.
"The Heretic" will play at the Cameron University Black Box Theatre located within the Cameron Theatre on the east side. The curtain will rise at 7:30 p.m. on Feb. 19 and fall at the 2:00 p.m. matinee on Feb. 22. Tickets are free to Cameron students, and reservations can be made by calling the box off at 580-581-2478.
You may also like...
Sorry - Comments are closed