Students celebrate evolutionary genius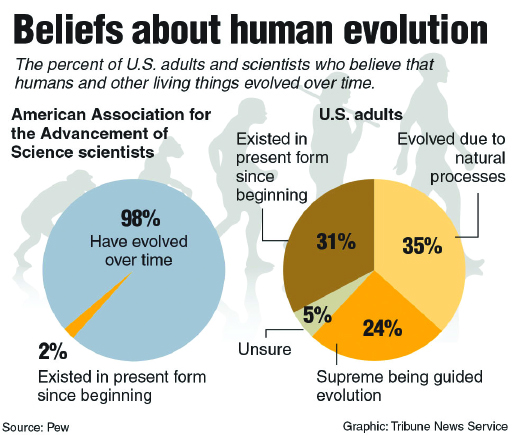 Hafsa Farah
Staff Writer
At noon on Feb. 6 in Room 105 of the Science Complex, the Darwin Day Celebration kicked off. The event began with a catered lunch by Chick-fil-A, and at 1 p.m., Dr. Stanley Rice, a biology professor at Southeastern Oklahoma State University, addressed his audience in a lecture titled "Science and Freedom."
Darwin Day has been a standing tradition at Cameron for the past 13 years and is hosted by the biological honor society, Beta Beta Beta (TriBeta).
Senior biology major and TriBeta President Sarah Vrla felt it was an enriching experience to help organize this year's Darwin Day Celebration.
"Putting together the event was a lot of fun," Vrla said, "thanks to all of the help from the other TriBeta members and our faculty advisor, Dr. Husak.
"One of my favorite, and potentially one of the most beneficial parts of being involved in organizations on campus, is the connections students are able to make through planning events like this," she said, "as well as the experience of working together as a team to organize an event that is open to the community."
Vrla suggested Dr. Rice as a speaker for this year's Darwin Day.
"I met Dr. Stan Rice at the Oklahoma Academy of Science Field Meeting in September," she said, "and he told me he had come to Cameron before.
"We [the executive board] hadn't begun planning for Darwin Day too much, so when I told them I already knew someone who was just an email away, they were excited to have him, especially since he gets fully in the spirit of Darwin by dressing like him."
A biology professor with a PhD in plant ecology, Rice likes to make learning biology fun for students so that they can really understand it.
"I tell my students," Rice said, "you can be miserable in this class if you want to, but I'm going to have a good time, and I'm inviting you to have a good time.
"I really think students learn better if they really enjoy what they're learning – at the very least, they're going to pay more attention."
Rice said just the other day, he used an activity in botany class to help students learn.
"I had students acting out the steps of photosynthesis instead of just reading about them or seeing a diagram," Rice said. "They were the proteins of the light reactions. They split film canisters, which were water molecules, and the lid was an electron. They passed down an electron transport chain.
"This was all to try to get them to have something memorable," he said, "so they could retain the information. I try to do that to make it interesting and relevant."
Rice said Darwin Day serves to recognize the lasting impacts of evolution.
"Evolution is important for understanding medicine," he said, "and there are a lot of things that you would think are unrelated to evolution but actually are and that evolution doesn't have to be a threat to your personal beliefs."
According to Vrla, Darwin Day is important because it showcases an important figure in scientific history and recognizes the great strides made in biology overtime.
"When you celebrate Darwin Day," she said, "you are celebrating the intellectual bravery, curiosity and desire to find the truth that Darwin exhibited, as well as the progress that science has made since then.
"It's a time where students reflect on the subject that we all love and gain an appreciation for where science has been and where it is yet to go."
Tags FeaturedHafsa Farah
You may also like...
Sorry - Comments are closed