For Cameron, the Price was right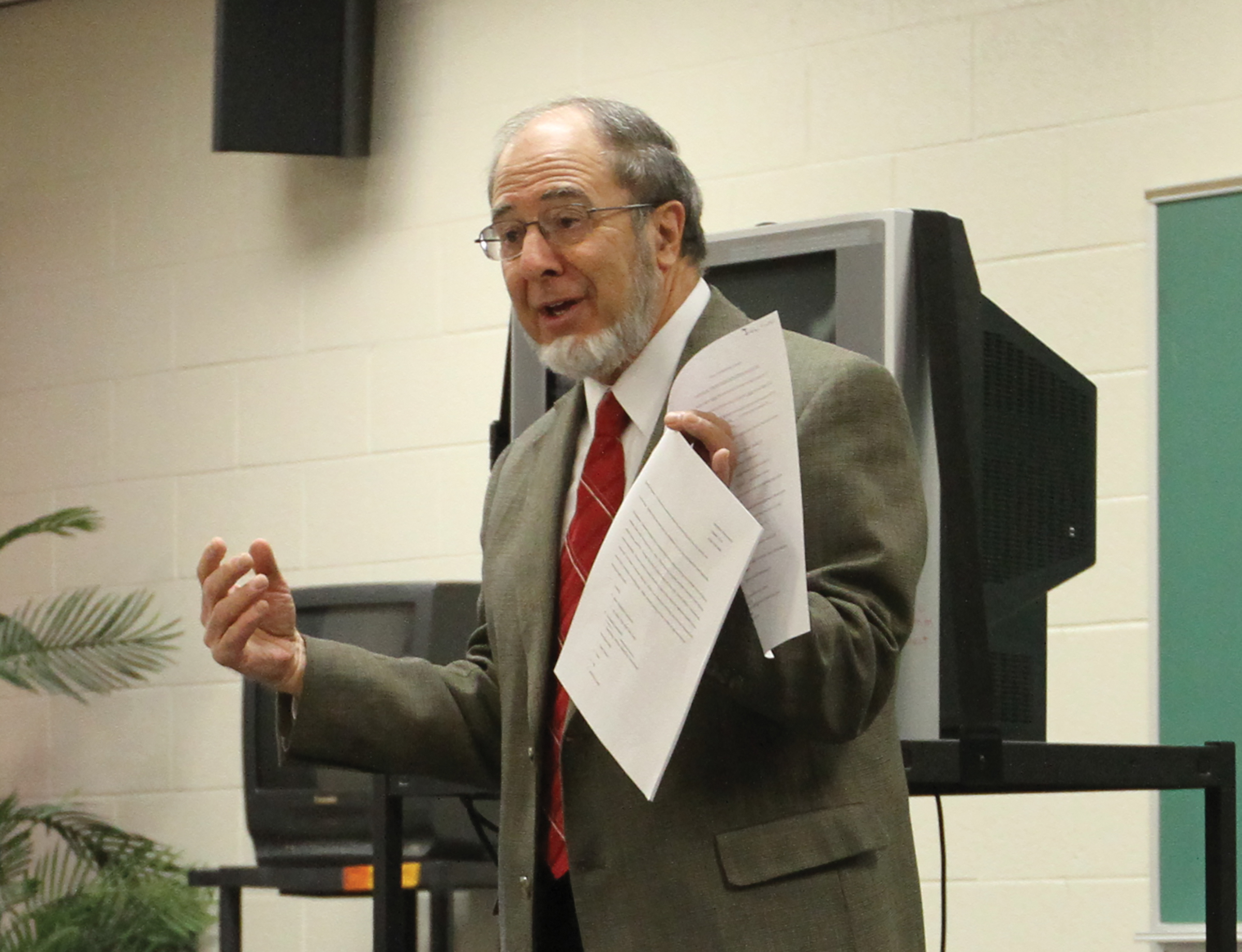 Kaley Patterson
A&E Editor
@KaleyKayPatt
Tucked away in the hallway of the Cameron Music Department is an office housing Associate Professor of Communication Dr. Ron Price. While VHS tapes, shelves of books old and new, chairs, desks and stacks of papers inhabited the work space, and melodies of scales practiced by music majors floated through the crack in the door, Price seemed comfortably at home.
For 31 years, Cameron University has been the place of higher learning that Price chose to educate students up until his retirement, which will begin this coming May.
"I had a student come up to me," Price said, "and she asked if I would be teaching [Corporate and Organizational Communication] in the fall. I told her I would've liked to have had her in class, but I'm not going to be here. That was kind of an interesting moment."
Price is known for teaching the sought after, often dreaded and degree-required class Corporate and Organizational Communication – infamous to most communication majors. He also teaches Fundamentals of Speech, an often fear-inducing course for most incoming freshman but an uneasiness Price relates to.
When he was in fifth grade, Price developed a stuttering problem and underwent surgery in hopes of fixing his speech, but he hemorrhaged and the stuttering increased. Price said his condition separated him from the other children in school because back in those days, the policy towards disabled students was "to keep them quiet, away from the kids."
"They had sent me to a speech therapist that same year to get over the stuttering problem," Price said, "so as I proceeded in junior high and high school, the stage fright got a little worse. When I was in college, I decided that if I don't correct this problem, it's going to affect me regardless of what profession I go into. It's going to affect me the rest of my life, so I decided I would take some courses in speech as a minor, perhaps, and I loved it."
Price received his Bachelor's and Master's of Arts from Abilene Christian University. His undergraduate degree is in history – a fascination he developed while reading a multitude of history books during his time spent in a one-room library as a child. He also carried his enjoyment of discovery when he wrote his dissertation for his PhD obtained from the University of Kansas.
Price taught at Huron University, Abilene Christian and the University of Kansas as a graduate student before starting as an assistant professor at Cameron in 1984 on his birthday, August 24. Cameron became the place Price decided to stick around the longest.
"I really liked the job," Price said. "I liked the types of courses I was required to teach, and that's not always the case, but I really enjoyed teaching Corporate and Organizational Communication… It was a really good place for me to teach."
Reflecting over the course of the years, Price described the keynote of his time spent at Cameron as a joy, and his fondest memory was just going to class.
"I like students," Price said, "and I like to see the lights come on when they learn something. I just really enjoy the interaction with students."
Price spoke passionately about the moments he spent in the classroom trying to ignite a spark within his students.
"There are some students less motivated than others," Price said. "Sometimes [it's] helping people to see that this [college experience] is one of the most important times of their lives – that they are laying the foundation for the rest of their life, and if they don't take advantage of an opportunity, it may never come again.
"Persuading them that this is so important is one of the toughest things I think to do in teaching," he said. "The experience from the things that you've learned, as they say, it's overdone now, but it's priceless… It's priceless, it really is."
Price will miss his time spent in the classroom interacting with students, but after his retirement, he and his wife look forward to spending time with their children and grandchildren. They also intend on taking adventures around America and possibly overseas.
"I think it's going to be a lot of fun," Price said.
You may also like...
Sorry - Comments are closed