Eta Rho given the go to charter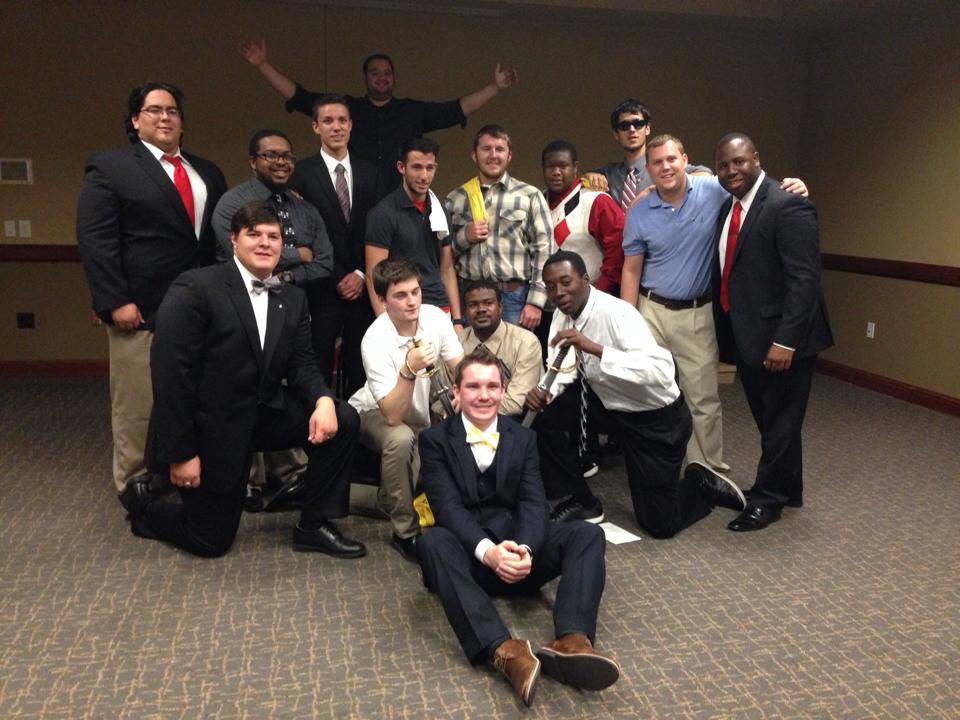 Jacob Jardel
Assistant Managing Editor
@JJardel_Writing
One of Cameron's Greek Life organizations started the new semester with an affirmation of nearly four years of work.
On Jan. 22, the Eta Rho chapter of Alpha Sigma Phi fraternity received their approval to charter from the national offices. For many members of the fraternity, the news proved a highlight to the New Year.
Senior biology major and fraternity Vice President Jay Gatliff wanted to celebrate upon receiving the news while at work.
"There were just so many positive thoughts going through my mind," he said, "and I could probably say the same for everybody else."
For founding brother Justin Carpenter, a graduate student in behavioral sciences, the years of working toward the goal of chartering paid off.
"It's awesome," Carpenter said. "It took four years to finally get to this point. I'm glad to see us finally get to a point where we can actually have what we were working towards instead of just hoping and hoping – having that ability to say we started something, and it's worked for us."
According to Gatliff, the work started when national representatives felt that Cameron had what it took to foster the fraternity on campus.
"They thought Cameron was a very diverse campus," he said, "and they thought they would have success here."
Upon interviews and approval to become a colony, the process became about fostering not only an organization, but also a brotherhood.
"It's one of those things you associate with your friends," Gatliff said. "At first, it was 13 or 14 people I never met before, then we started to mold together and become that brotherhood that we wanted to become."
However, according to Gatliff, it was not easy-going from the start for the group.
"We'd never been in a fraternity," he said, "so we didn't know what exactly a fraternity was at first. It was rough, but it definitely paid off when we got that phone call."
Gatliff said the four years to gain their footing helped in making the work pay off and helped make fraternal business more manageable today.
"It's ten times easier," he said. "We have all the right people in the right places and leadership positions. I think we all have an idea of what exactly goes on, what it takes to be in a fraternity and what it takes to run a fraternity."
Because of this stability, Gatliff said that Alpha Sigma Phi is ready for great things, from Rush Week to service work with national philanthropies to the upcoming charter ceremony.
He also noted that Greek life through the lens of Alpha Sigma Phi gives members an idiosyncratic view of college life.
"Not only do you get the experience that several organizations would give you," he said, "you get community service, you get volunteer hours and you get the social aspect of an organization all in one bundle.
"I think it brings a great group of men together that can really get a lot done together," Gatliff said.
Carpenter agreed, adding that the chartering will only be the beginning of what is to come from Alpha Sigma Phi.
"We're going to be the biggest fraternity on campus, throwing the best events," Carpenter said. "We're really going to be trying to push our guys to continue being as good men as we expect them to be. We're going to push them to bring that experience to Cameron."
Tags Jacob Jardel
You may also like...
Sorry - Comments are closed