Coates art showcase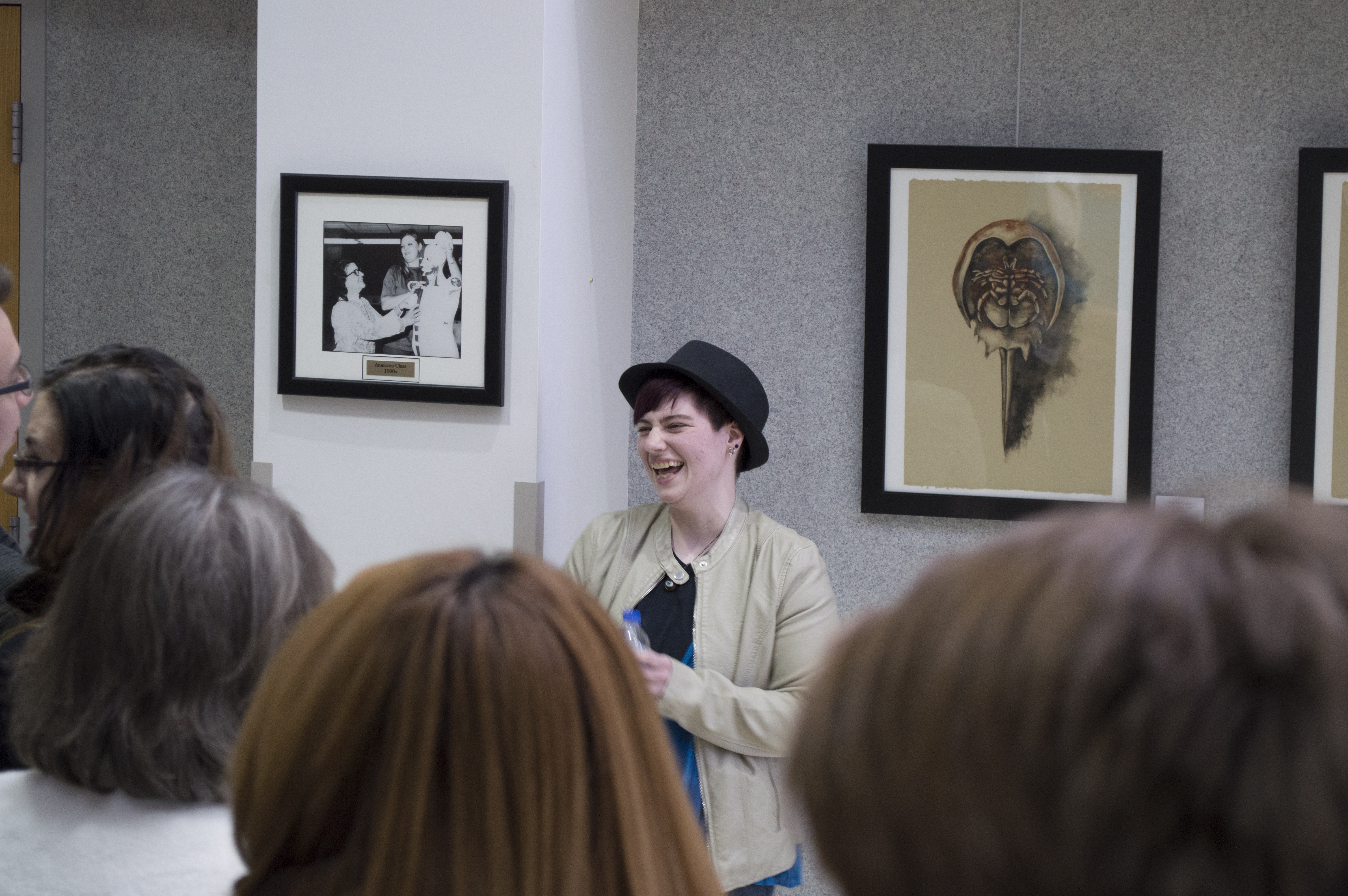 Marie Bagwell
Staff Writer
At 3 p.m. on Feb. 5 in the Science Complex, Cameron art senior Amanda Coates debuted her multimedia marine life art collection, which will be remain on display through mid-March.
Her exhibit includes underwater creatures portrayed in both color pencil and paint.
Coates said she gained a passion for underwater creatures through her amazement with the sea's diversity – her inspiration enabled her to imagine and create an entire collection of art. "Each one [sea creature] has its unique habits and behaviors," she said, "and it's just interesting to study."
Coates said she created the art project, which was not for class but for her own benefit, over the summer.
According to Coates, her display in the Science Complex benefits her resume, and the solo show is a boost in the professional art world.
As for the future, Coates said she thinks "it would be a great opportunity" to pursue a career in book illustration, particularly for books about fish and biology.
Although Coates's illustrations have already been published in some books, she said her previous work is nothing compared to her current work.
Dr. Liontas-Warren, a professor of art, said Coates educates herself about the topics that her art addresses, which gives her fuel to make more art.
"She believes in researching her ideas," Liontas-Warren said. "She believes in trying to understand what she is creating … The more information you have, the more you can create with that."
Liontas-Warren said Coates is a very positive person who is not afraid to make mistakes, which makes her an even better artist.
"She loves what she does, and that makes a big difference," Liontas-Warren said. "If you love what you do, you will continuously succeed and be very successful in any endeavor that you choose to do in your life."
Associate Professor of Art Monika Linehan said during the past two years that Coates has taken her advanced painting classes, Coates's imagination has amazed her.
"The creativity is just – she's always coming up with some fresh idea that you don't expect," Linehan said.
Linehan said she believes Coates has the talent and work ethic to turn her artwork into a successful career.
"I have to say," Linehan said, "she is one of the exceptional ones that rises [to the top].
"She just has the enthusiasm [and] the passion for it. When you have that kind of passion for art and that kind of enthusiasm, it's going to take her far."
Tags Marie Bagwell
You may also like...
Sorry - Comments are closed