Cameron art student takes photos across borders
Charlene Belew
Managing Editor
@CBelew15
An Aggie photographer who turned her lens on America has unexpectedly received some welcomed attention in Bulgaria.
Flashing bulbs and the shutter's sound did more for Jilli Bethany, a Cameron University student, than produce beautiful photographs and portraits. It also landed her a coveted seat in the 5th Painting and Mixed Media Competition at the Lessedra Gallery in Sofia, Bulgaria.
Three of her works, "Abandoned America," "American Beauty" and "American Dreamer"– alongside artwork from almost 225 artists from about 45 different countries – received admission into the international competition that focuses on showcasing modern works from around the globe, along with the variety of mediums used in the process of art creation.
Bethany, a graphic design student now working on her second degree, said she wanted to approach and address American culture and Oklahoman culture from a different point of view.
"I'm an Oklahoma native, and I'm very excited to be representing our beautiful state," Bethany said. "In social media, sometimes there's a negative connotation, and I wanted to show a more humble side of our culture, not in a negative way, but in a really good and wholesome way. This particular competition was interesting to me because it was international and it gave me an opportunity to communicate a different message about America."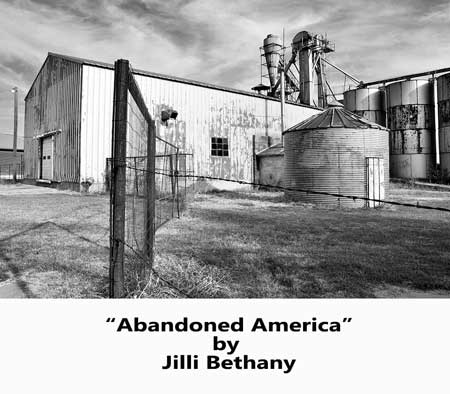 The Duncan native said utter shock and excitement overwhelmed her when she found out she scored a spot in the Bulgarian show, and the news ultimately left her glowing.
"It was really, really, really, really special to me," Bethany said. "My professor is an international professor, and I really appreciate him wanting to take us on to competitions around us. We can relay our messages on a worldwide level."
Along with taking classes at Cameron and continuing to fulfill her passion by making art, Bethany is also a professional photographer who worked in the action sports industry for about five years and has ran her own business since 2006.
"I still do projects with them periodically," Bethany said, "but I was ready to go a different direction with my career. I wanted to bring in more design along with the photography."
Her photography has showcased in several publications nationwide, including The New York Times, Blue Ridge Outdoor Magazine and Running Times.
While Bethany specializes in photography, she does dabble with painting and drawing, and her love for the arts has bewitched her since she was a child.
"I grew up on a farm out here in Oklahoma, right outside of Duncan," Bethany said. "If I wasn't outside playing, I was in my closet drawing. I've always enjoyed art since I was a very small kid. I've always had it there and I've always been doing it. I want to hit more of a fine arts level. I do enjoy painting and drawing and I'm hoping to utilize all of them for future creative projects."
While her creative tale has come full circle, Bethany is still in awe that it all got to take place in her home state.
"I never knew it would all come into play here in Duncan," Bethany said. "I didn't know if it would ever happen, and it is happening in Oklahoma and in my hometown. I would have never thought I would've come back to have these wonderful things open up for me."
Bethany's artwork will remain on display in Bulgaria until Feb. 15.
Tags Charlene Belew
You may also like...
Sorry - Comments are closed