Haley Swinford
Staff Writer
Students know the routine: wake up, get ready, attend class, go to work, go home and sleep.
Everybody's schedule may vary some, but these are the basics of a student's schedule.
What if the average student were to add something else, something that would take up a majority of his or her day?
Student athletes are just like every other college student except they have weights, practices and games on top of their normal class schedule.
When students attend games, they see the players make a basket, hit a homerun, dunk, stunt, dance or spike the ball. What they do not see is the 6 a.m. morning workout followed by classes.
After classes, the players go to practice. Teams practice multiple hours a day, four times a week. Some athletes balance a job on top of school and practice.
Junior communication major and softball player Makenzie Burk stated her priorities are on the field.
"I let my work know that softball is always going to come first," Burk said. "You have to plan ahead. A lot of the times I have to bring my clothes to practice and change like that."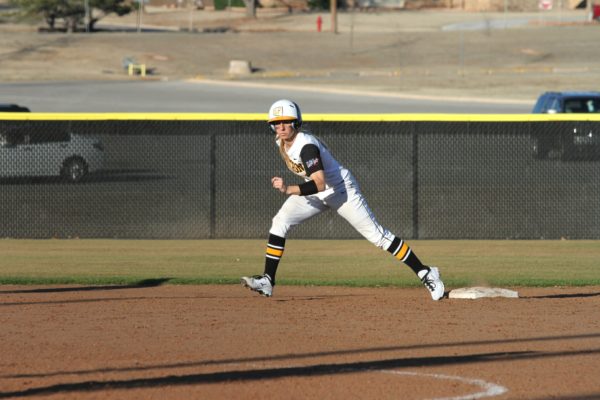 In order to balance sports and school, the athletes are taught to develop time management skills. They have long nights and early mornings. Players make sure they are able to keep up with their classwork.
There are procedures implemented to make sure student athletes are meeting their grade point average to maintain eligibility. Some teams have attendance and grade checks where athletes are required to bring a piece of paper to their teachers and get a signature stating their current grade and how many classes they missed.
Softball coach Rodney DeLong says grade checks serve as a check-and-balance system for student athletes.
"By getting a grade check, there is some accountability," DeLong said. "It forces [student athletes] to be responsible and lets us know how they are doing in the class room."
Junior basketball player and communication major DJ Jackson agrees with DeLong and the system that is in place.
"I think they keep us on track," Jackson said. "It's a way to make sure we don't fall behind."
Study hall is another way to make sure athletes do not fall behind in their course work.
Teams have a designated meeting area where student athletes can catch up on their homework or study for tests. Athletes who excel in a subject or have already taken the subject are able to help their teammates.
Balancing everything going on takes good time management. Burk said she likes to know what's going on during the week, so she writes her schedule down in a planner.
"It's all about time management. It's planning ahead, knowing your schedule, and it's about organization," she said.