A look at love on campus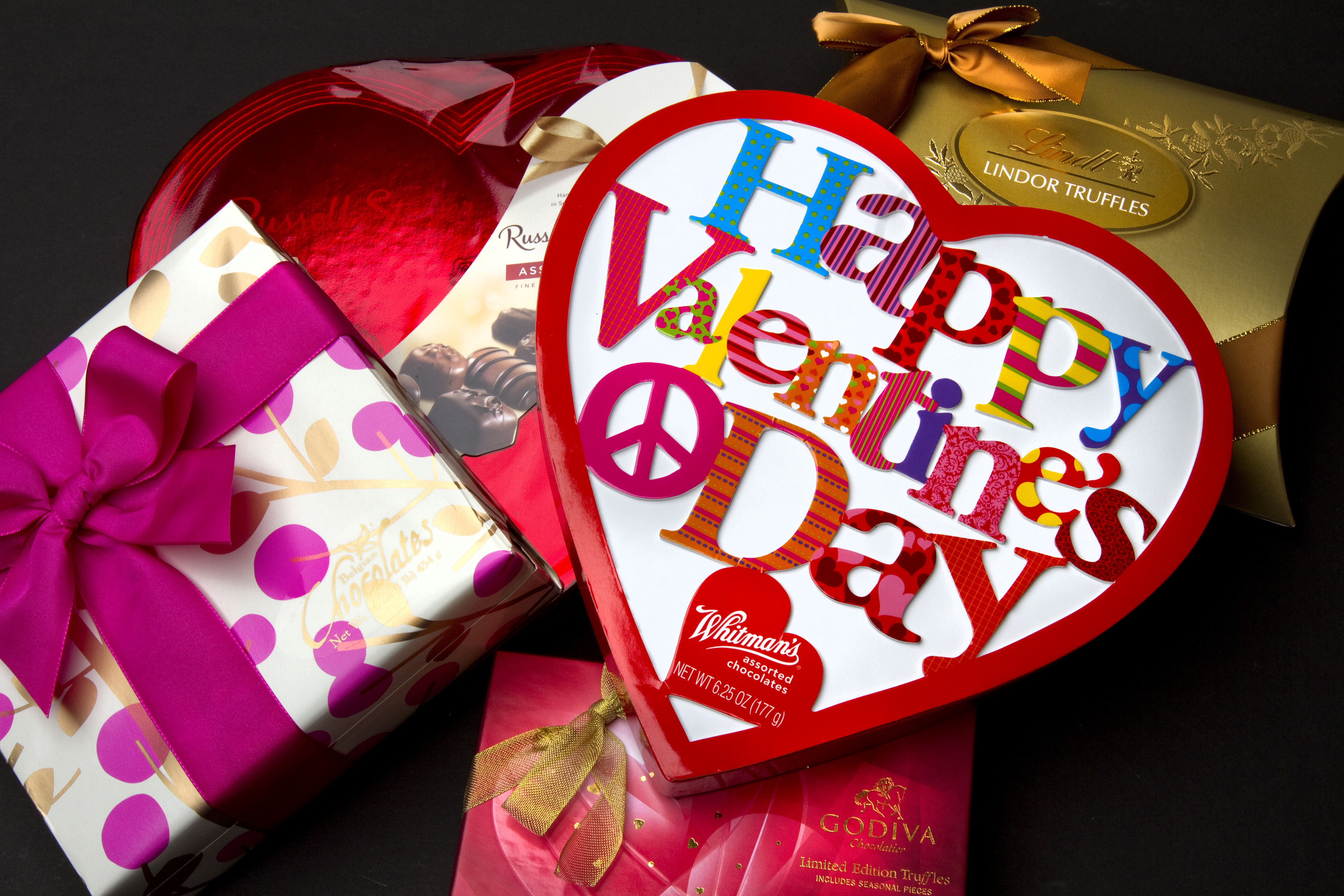 Sweethearts won't up the ante this year by way of Valentine's Day gifts, according to a report by the National Retail Federation.The average person will spend about $130 on gifts for the holiday this year, only a slight increase over 2012's spending numbers, a federation survey said. (Joe Fudge/Newport News Daily Press/MCT)
Vicky Smith
Student Life Editor
@pinkwritinglady
For some people, Valentine's Day is a sacred holiday. For others, just the sight of a candy heart makes them cringe. Whether married, in a committed relationship, in a "it's complicated" relationship, single for now, single "for life" or claiming no label, Valentine's Day is a good excuse to either eat chocolate, watch Netflix, kiss the girl, rehash the issues of an ex-boyfriend, buy a dozen roses, wear red lipstick or finally hold her hand.
For some people, Valentine's Day honors more than the gift of love; for four ladies at Cameron University, it marks another holiday closer to the moment they say "I do," staring into the eyes of their soon-to-be husbands. Recently engaged Courtney Barden, Haley Swinford, Victori Alvarez and Kailee Williams could not be more excited to marry their best friends.
Barden, a senior political science major, said she and Juan Alvardo started dating as freshmen in high school and have be together for nearly five years now.
"It's exciting to see what the next five years are going to bring and what changes," Barden said, "how we're going to grow."
Although the couple plans to travel after they wed, they are content just being with one another.
"I really like that our idea of a perfect date is sitting on the couch, eating pizza and watching documentaries," Barden said. "We really do."
A tough choice, Barden said her favorite things about Alvarado include his "very quirky sense of humor" and his eyes.
"I like that when he looks into my eyes, it's like I'm staring into his soul," she said, "and it sounds super cheesy, but I just get lost in how warm his eyes are because they're this really deep brown."
Also known as "Jessie's Girl," Haley Swinford is a junior communication major engaged to Jessie Wilson, who has been her boyfriend for almost two and a half years.
Swinford said she likes his outlook on life.
"He's really happy," she said, "and he's silly, and he finds the bright side of everything … the positives in the bad days."
To Swinford, life with Wilson is an adventure.
"I always say, 'Every day I spend with you is the best day of my life,'" she said. "I love doing anything. I mean, just going grocery shopping and getting cookies to go home and make, that's fun to me."
The two of them want to continue the adventure within their marriage.
"We want to travel," Swinford said. "We want to go to all 50 states together. We want to go hiking … (and just) enjoy life together."
Before Swinford becomes a newlywed, however, her brother, Dane Swinford, will become a newlywed. Dane Swinford is engaged to senior psychology major Victori Alvarez.
Alvarez said she first met Swinford at a movie theatre because some friends set them up, and she soon discovered his down-to-earth personality.
"He'd do anything for anybody," Alvarez said, "and that's one of his traits that I really admire about him. He knows how to make me laugh. … He's really, really hardworking."
Alvarez said the number one thing she wanted in a future spouse was for him to love God more than anyone else.
"I love that he's God-centered," she said. "That's really big for me, and that's something I prayed for, for a really long time. … I'm happy that it is God's blessing."
For Valentine's Day, Alvarez said she and Swinford will probably eat dinner and watch a movie.
"That's our thing because we met at the movies," she said. "He gave me, about a month ago, all the ticket stubs (he collected.). He's always kept them since we first started dating … so now we have a cute little booklet we put them in."
Senior social studies education major Williams can't wait to walk the isle to marry her fiance either – her Prince Charming.
"(The future) it was really just kind of surreal to think about it," Williams said. "I could actually end up being with this person for the rest of my life."
Williams said her fiance proposed to her in a mountain range, at a location that overlooked a waterfall and all of Colorado Springs.
"I turned around," she said, "and he was down on one knee. … Then, he asked me if he could marry me. … Instead of (me saying), 'Oh, yes,' right away, I was like, 'Seriously? This is happening right now?' I had no idea. I was completely surprised – It was really sweet, and I was really happy."
Together, Williams said they have a "really light, honest relationship."
"We talk things out," she said, "He's my best friend, and he's been that a long time, so it makes it even better."
Regardless of relationship statuses, past heartbreaks or dreams about the future, Valentine's Day is a time for people to be with the ones they love – to celebrate the friendships that exceed the superlative "best friend".
Tags FeaturedVicky Smith
You may also like...
Sorry - Comments are closed