Helpful or harmful?: A review of apps for students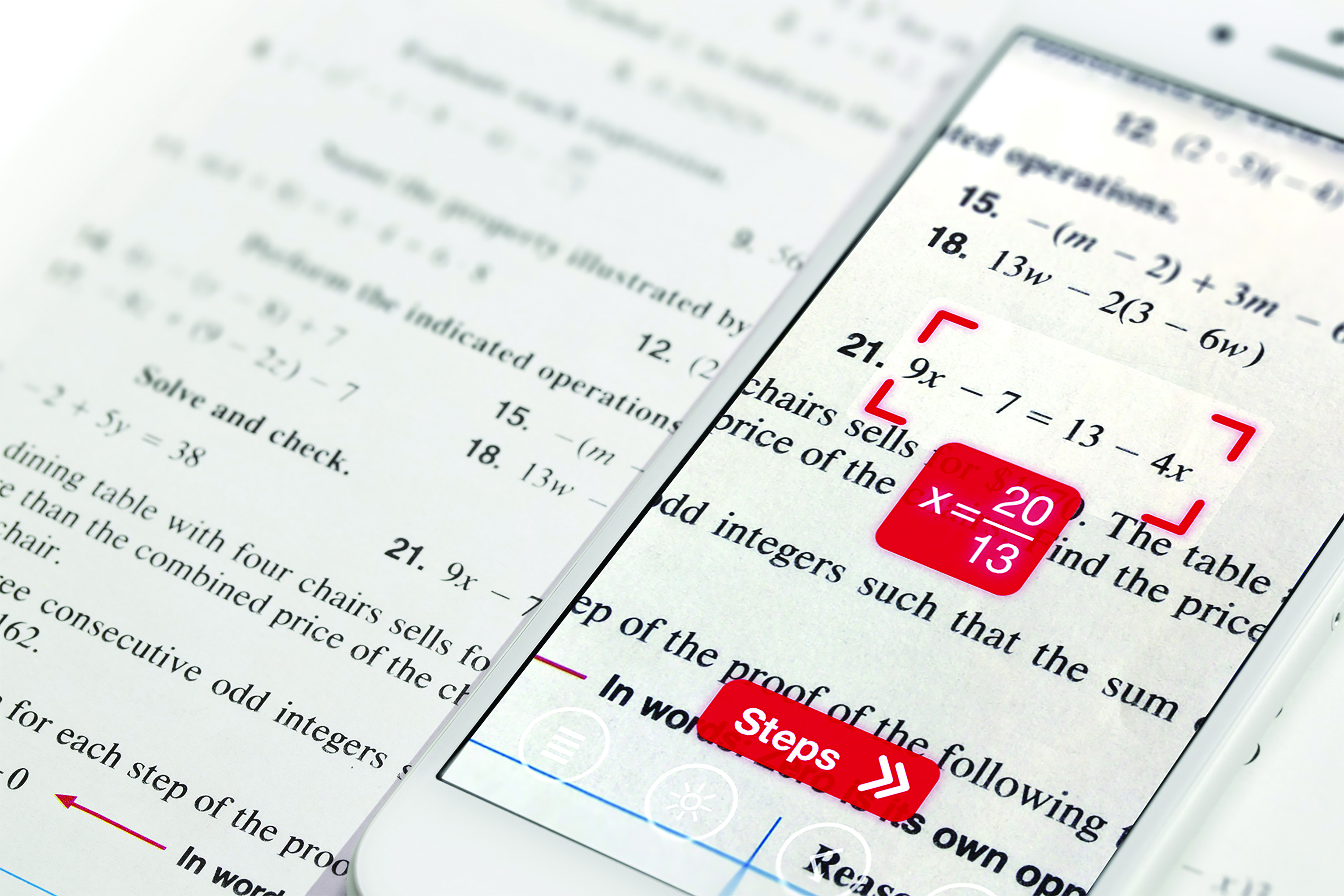 Casey Brown and Marie Bagwell
Collegian Staff
There's an app for almost everything, including going to school.
With apps like iCameron and SchoolWay, students, parents and alumni have easy access to basic information.
These reference apps allow users to look up information about school breaks, office hours of teachers and emergency information, such as severe weather and school closings.
Conversely, with the invention of smartphones and applications, the way homework gets completed, for some, has been changed.
Enter the era of smart phone homework applications such as PhotoMath, HwPic, Wolfram Alpha, Homework Helper and Slader.
Both types of apps built for students.
Reference Apps
iCameron consists information for the Cameron community, including a staff directory, Blackboard, AggieAccess, campus map an event calendar, emergency information, and general information about campus locations and services. The app is free to download on Apple and Android devices.
In the Google Play Store, i Cameron has an overall rating of 4.0 stars out of 5, from 31 reviewers.
SchoolWay is also a free app with access to school updates and information, safety notifications and alerts, club and organization updates, athletic schedules, staff directory and teacher updates.
It is likewise free to download on Apple and Android devices. SchoolWay additionally has a web app. It includes information about over 30 schools in the Lawton Public Schools system, as well as many schools in the surrounding communities.
Homework Apps
There are memes on social media that say, "respect your parents. They made it through high school without Google."
However, Google is no longer the go-to tool for homework assistance.
Students can now snap a picture of a problem or enter it into a homework application. The answer will be sent back to them.
The majority of these applications are free, with a couple of them only charging for particular questions.
Time magazine recently released the article, "5 Apps That Can Do Your Homework Much Faster Than You," which covers five of the popular homework apps, including PhotoMath, HwPic, Wolfram Alpha, Homework Helper and Slader.
The question the homework apps raise is whether the use of these apps is dishonest.
A crowdsourcing app, Homework Helper gives e-coins to members who answer questions; the e-coins can then be used to purchase electronics, such as laptops and cell phones.
According to the Time article, a staff member of Homework Helper said the app is essentially a form of cheating.
Baillie Neal, a CU junior English major, said she believes all homework apps smudge the line of integrity.
"I was raised better," she said. "My conscience would kill me."
Neal said if she were to use a homework app, she would be cheating herself out of the knowledge.
"I wouldn't know anything for test days," Neal said. "I would be complicating it further for me."
Neal says that she understands that some people are in courses that don't interest them or are just obstacles. Despite reasoning, Neal said "that's cheating to me … either you do it or you don't do it."
You may also like...
Sorry - Comments are closed