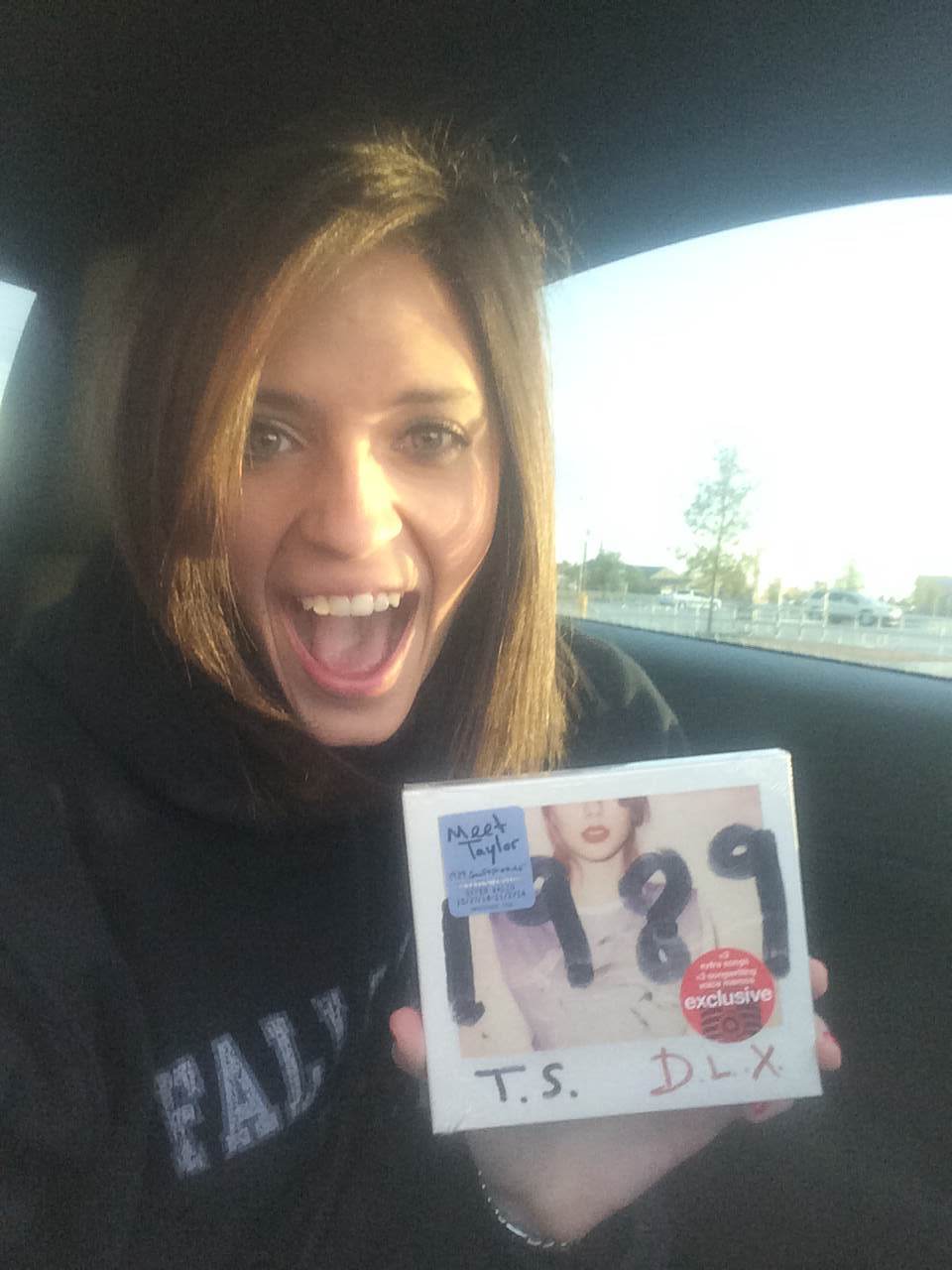 Haley Swinford
Game Time Co-Producer
A Familiar Artist with a New Sound
Taylor Swift released her 5th album on Oct. 21. I rose before the sun because I had to have it. My sister and I arrived at Target at 8:01 a.m. to get the "1989" deluxe album to add to my collection of every album Swift has released.
Growing up, I only listened to country so that's what I like to listen to. It's so serious that I only have country stations preset in my car.
Swift started out as a country star, but she slowly made the change from country to pop, and "1989" proves it. I didn't know what to expect of her new genre; I don't ever listen to pop, like ever.
When I got in my car, I immediately inserted the CD – yes, I actually bought the CD.
Swift has a story to tell.
I think "Welcome to New York" is about Swift finding herself again. She moved to New York around the time she changed to pop. She was changing, and she needed to find a city that mirrored the Taylor that she is now.
"Blank Space" is currently my favorite. This song is interesting because it almost addresses how the media portrays her. She says in the song that she has a long list of guys, but she has a blank space (on her list), and she'll add your name. On Nov. 10, Swift released "Blank Space" as her second single and released a new music video.
"Style," "Out of the Woods," and "All You Had to Do Was Stay," should be played together. Actually, all the songs illustrate a story she wants to share, and they all go together, but these three songs are the most obvious. I mean look at the song titled "Style"; I wonder who that could be about?
"Shake It Off" was Swift's first single. This song topped the Billboard Hot 100 Chart. It's a song that makes you want to get up and dance. Swift's song is about not caring what others say or do. She is just going to "shake off" what others say about her.
"I Wish You Would" was written about a guy leaving her, and she wishes he would come back so that they could work things out.
At one time or another, we have all had "Bad Blood" with someone. Everybody can relate to this song because we've each had a friendship end badly. It's sad to see a friendship end when there's nothing you can do to fix it.
Swift still wants a guy to remember her, even if it's only in his "Wildest Dreams." She wants him to remember her and remember her well.
Swift also talk about "How You Get the Girl." The guy in the song doesn't speak his feelings, but girls still date him. He broke a girl's heart, but he also put it together. It is the story about how a guy treats the girls he dates. He knows what he's doing. He tells the girl that he loves her and that he wants her forever, but then he breaks her heart.
"This Love" is about how one girl sees love. The girl only wanted the guy, but he was gone. He shows up, and she still wants him because the "love is good and the love is bad." This love came back to her, and this is how she saw it.
"I Know Places" to get away from the media, Swift says. In this song, she says that she knows how to get the media to chase their tails. She will leave the backdoor and still get to see a guy without the media knowing. Swift talks about how love is fragile, and when the media start whispering about her love life, it does not last. She calls them the hunters.
We all have those instances when we just want to be "Clean." Each of us dated a guy, and we knew it wasn't going to work, but he was addictive, so it was hard to leave. Even though it's been ten months, Swift still misses a guy but won't go there again. She says, "When I was drowning, that's when I could finally breathe." After a while, any trace of him was gone and so was any trace of the guy himself. She was finally clean.
The whole album is a story that Swift wants to tell, but you have to listen to the entire album to understand each song. Swift has secret messages within the lyrics. Most of the lyrics are in are in capital letters, but random letters are lowercased. If you write out the lowercased letters, a secret message from Swift is revealed. The first song, "Welcome to New York," says, "We begin our story in New York." You will have to purchase the album to find out the rest of her secret messages.
With this album, Swift became the ONLY artist to ever sell a million albums within a week! With her previous album, she was the only female artist to achieve this, but now she is the only artist to ever do this.