Biology club takes CU on a safari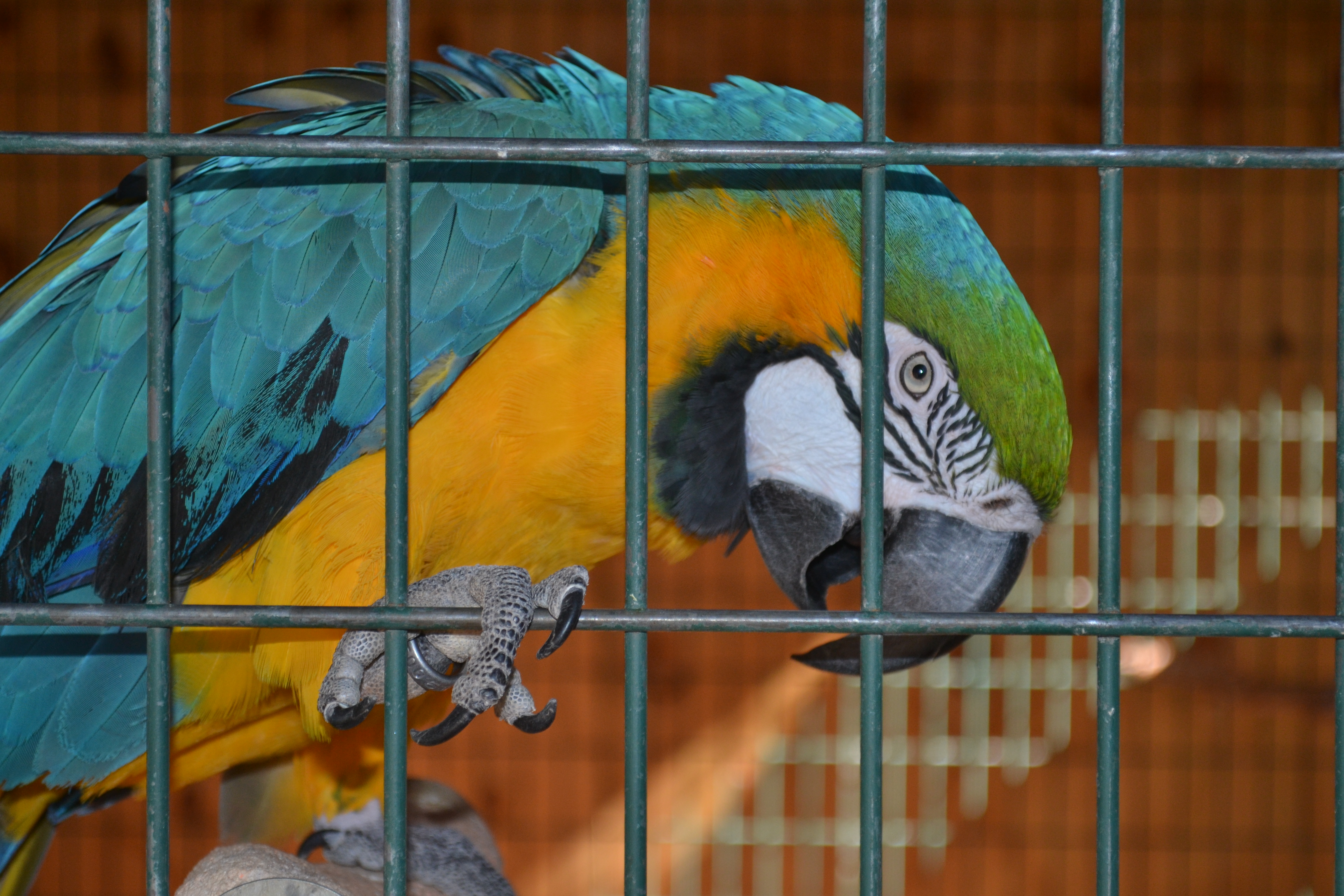 Jereme Cobb
Content Editor
@JeremeCobb
Cameron University's Biology Club ventured to a Tiger Safari at 9 a.m., Saturday, Oct. 4 in Tuttle, Okla.
Students were able to tour the zoological park and see a wide variety of exotic animals. After the tour, students were able to pet and feed many kinds of animals. The main attraction for the trip, however, was seeing baby tigers.
Kathryn Parsley, President of Biology Club said that there was a lot of excitement about the trip, both by members and non-members. Parsley explained that the trip's main purpose was to socialize and have fun.
However, students also gained some practical benefits from the trip.
"This is a chance for people to have hands on experience with something they learn about in zoology, or in their biology classes, without being graded on it and having to worry about the stress and pressure of that," Parsley said
She noted that while most of the students who went on the trip were biology majors, the trip was a good experience for students from all fields.
"For people who aren't biology majors, it's just a really unique experience," Parsley said. "Not everybody can say they've pet a tiger, or fed a tiger."
While the group did not end up petting any tigers, attendees such as sophomore nursing major Tiffany Ford were able to interact with other animals. Ford said that she still enjoyed the time with the animals.
"It was really cool," Ford said, "because I really wanted to see what kind of animals they had and how they treated them … They did a really good job, and a lot of the animals were rescued. It was really cool to see how they helped them and gave them a good habitat."
Ford said although she was disappointed that she wasn't able to pet a tiger, petting kangaroos more than made up for it.
"I can now officially say that the softest animal I've ever pet is a kangaroo. It was really cool," she said.
Ford said though this is her first semester as a biology club member, she didn't expect such a high turnout for the trip.
"A lot more people went then I thought would, and even some of the people brought their boyfriends or girlfriends and their children, so it wasn't just students," she said.
Biology club tries to limit the number of trips they make to one per semester, to keep costs down for it's members; however they are already planning future events. In addition to having speakers at many of the meetings, Parsley said they are already planning another trip.
"In the spring we will be going to the Myriad Botanical Gardens in Oklahoma City," she said.
Ford said that the Tiger Safari field trip was a very unique experience and she is excited to see what the club will plan next.
"I really look forward to [attending other] events in the future," Ford said.
For more information on the Biology Club, contact Parsley at kathryn.parsley@cameron.edu.
Tags FeaturedJereme Cobb
You may also like...
Sorry - Comments are closed