Remembering is never enough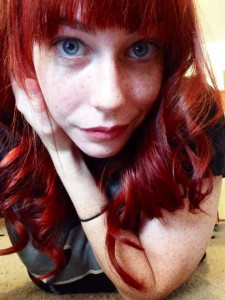 Charlene Belew
Managing Editor
@CBelew15
It's never easy.
Everybody experiences death at some point in their life; whether it is friends or family, every single person on this planet loses a loved one.
This summer, the Earth lost the most amazing man I've ever met. I'm sad to say that the only father figure I've known and loved for the majority of my childhood passed in May from pancreatic cancer.
I remember falling in love with the idea of him and my mother being together when I was a child. I remember barreling off of the front porch, leaping into his arms and almost breaking his back after he had been gone to Texas for what seemed like eternity. I remember everything.
But remembering is never enough.
Because when a person leaves their body – leaves this Earth and travels to wherever Death takes them – memories and photos (and maybe a few belongings) are all that you really have left.
These things will never be the equivalent of a human being's soul. You never get to experience their hugs, their love, their scent or their laughter again. These things pass with them.
A person is never ready to lose someone they love.
Speaking from experience of losing one of the most important people in my world, a person is never old enough or wise enough to lose a parent. Whether it be a parent losing a child, or vice versa, a sibling losing another sibling, a friend losing a friend or any extrapolation of what Death can and rightfully will take from you, you'll never be ready, even if that person is ready.
When I heard the news in April and realized that my life would be changing forever, I ran from the situation.
You never get back wasted time.
My father always stressed the importance of family when I was a teenager and my mother told me the only way to not regret losing a person is living like today is the last day of your life.
Cancer is a disease that does not discriminate and Death is a figure that has no hesitation. When it's time… it's time.
While I have no advice on how to handle losing someone and seeing the face of Death in action, heed these words: my parents have never been more right. Family is the MOST important thing (blood or not) and regret will always be present in your life if you think tomorrow is guaranteed.
I thought it was. I've never been more wrong.
You may also like...
Sorry - Comments are closed