Equality in student funds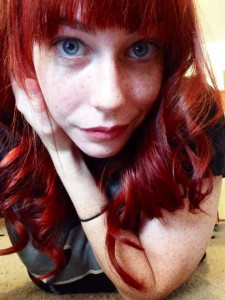 Charlene Belew
Managing Editor
@CBelew15
This school year's SAFAC allocation recommendations have started a controversy campus wide. Unfortunately, several discussion topics involving SAFAC haven't been addressed.
It is imperative to realize that every student is responsible for paying the student activities fee. For every one credit hour, students pay $10. Keep in mind that your money is funding organizations across campus. Do all students on campus necessarily agree with the SAFAC members? How does SAFAC field what students think about the money allocation?
Calculations made based on the SAFAC allocations chart (provided below) show that about 60 percent of the SAFAC fund goes to athletic scholarships. About 77.5 percent of the entire SAFAC fund is dedicated to the athletic department alone.
Click here for a larger view of the image
While budgeted credit hours for FY15 were less than previous years, a quick look at the chart shows that a majority of organizations faced a cut in recommended funds. However, SAFAC recommended funds for athletics stay consistent. Vice President of Business and Finance Glen Pinkston stated that a cap has been put in place for SAFAC funding athletics is allowed to receive. Whatever expenses they have after these funds, the University pays for.
With over ¾ of the SAFAC funds pouring into athletics, is it really fair to cut funds from other organizations (especially the small ones)?
While the SAFAC committee takes into account how many students benefit from the allocation of these funds, SAFAC budget choices favor athletics.
Take, for example, Cameron student media. AggieCentral, The Cameron Collegian and CUTV News are free services to the Cameron and Lawton communities. The wide availability of our products says enough about how many people, on and off campus, benefit from our products. And yet, "the committee felt that SAFAC funds should not pay for Coaxial Cable Drops and Television service for Campus as indicated."
Based off the information given, free admission to basketball and other sporting events takes precedence over free student media. I'm sorry, come again?
Each year, the talk of a potential budget cuts for many organizations have brought a passionate outcry from advisers who stand to defend our mission of educating Cameron students.
AggieCentral isn't the only entity on campus looking at dwindling funds. A majority of the organizations on campus have been asked to seek or generate alternative funds for scholarships.
At what point will athletics be told to do the same? The Collegian has been asked to reduce publication size and hustle more on advertisements, a suggestion that borders dangerously on violating journalistic ethics through content control. Why not ask athletics to generate their own funds by providing a cheap charge at the gate for home games?
The bottom line is SAFAC needs to be more aggressive in soliciting student feedback. I was never asked what organizations I participate in or what I think the most important aspect of student life is.  I'm curious to find out how they determine what is money worthy.
Funds should be allocated equally. I cannot stress this enough. At the very least, every organization on campus should be held to the same standards. If our staff is asked to generate more funds to supply scholarships and to pay the bills and if other organizations are asked to generate their own funds for travel expenses, activity expenses and scholarships, the same idea should be proposed to the athletics department.
For more on SAFAC, please see "Understanding SAFAC", or Click here.
You may also like...
Sorry - Comments are closed