Engineering for CU Aggies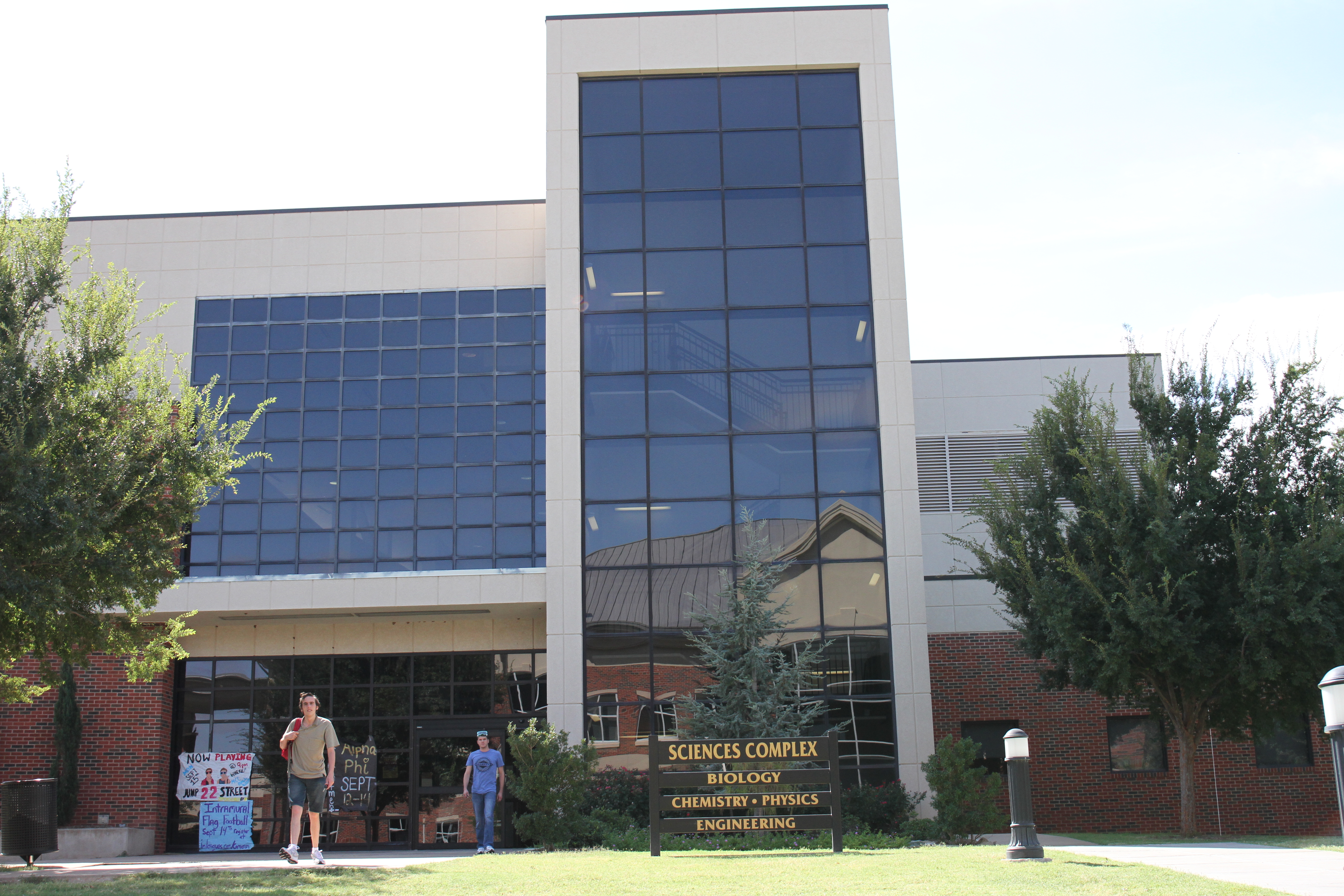 Charlene Belew
Managing Editor
@CBelew15
The new Associate's Engineering degree program kicked off its first semester this Fall.
Dean of Science and Technology Dr. Terry Conley said the department of physical sciences has been working toward the new degree program for about six or seven years. The program, which was approved the Oklahoma State Regents for Higher Education in July of this year, is the equivalent of the first two years of an engineering bachelor's degree.
Conley said students who graduate with the associates degree will be prepared to transfer to another university, such as OU or OSU, offering engineering degrees. Here, they will pick up in the third year where the associates degree left off.
"We don't call it pre-engineering being it's not pre-engineering. It's the first two years of an engineering degree," Conley said. "The focus is on getting students prepared to go from Cameron – earn this degree — to a four year institution offering the degree and be able to start in the third year without losing anything. We've designed it very carefully."
Conley said the coursework is academically challenging, and may, in fact, be one of the most challenging degree programs on campus.
"The program is incredibly rigorous academically," Conley said. "It's not a watered down program. Students who are majoring in this have to be calculus-ready to even take the introduction to engineering course."
Students involved in the program are required to take 16 credit hours mathematics, including calculus 1, calculus 2, calculus 3 and an additional higher level math class. Engineering majors will also have the choice of five engineering concentrations to choose from, including environmental engineering, mechanical engineering, electrical engineering, civil engineering and industrial engineering. Conley said in the future, more concentrations may become available, depending on what students are needing for their academic careers.
The courses are being taught by instructor Sheila Youngblood. Youngblood has an engineering background and is working toward her PhD in engineering at OSU and has taught in the math department since 2010.
With this background, she assured the standards for the program will be high.
"The coursework will be filled with rigor," Youngblood said. "We are offering our students 6 of the 7 engineering sciences. These courses are the basis for all engineering disciplines and thus they must be rigorous to ensure we prepare our students for further work in their programs."
Conley said that Youngblood was a huge part in designing the course work for the new degree program.
He said numerous factors qualified her for the position, including her engineering background, her teaching background and her familiarity with engineering courses offered at OSU.
"We were fortunate to have this highly qualified person," he said. "It was a win-win situation for us. What a great combination of factors right here."
Conley also believes that having a female engineering instructor will be beneficial for the department as well as students. According to him, 60 percent of students enrolled are female, and he believes that faculty mirroring student population is more effective.
The new engineering courses have been approved by other universities in the state, including OU and OSU.
Conley said that students will have no problem transferring their credits. However, the coursework will require dedication and determination.
"The curriculum of the degree is really determined by the transfer of credits to other institutions," he said. "We've had to follow their lead. Basically we said we are going to design a program that a student at OU or OSU would take in year one and two. It's a pretty beefy program," he said.
You may also like...
Sorry - Comments are closed