Career services: exploring for major insight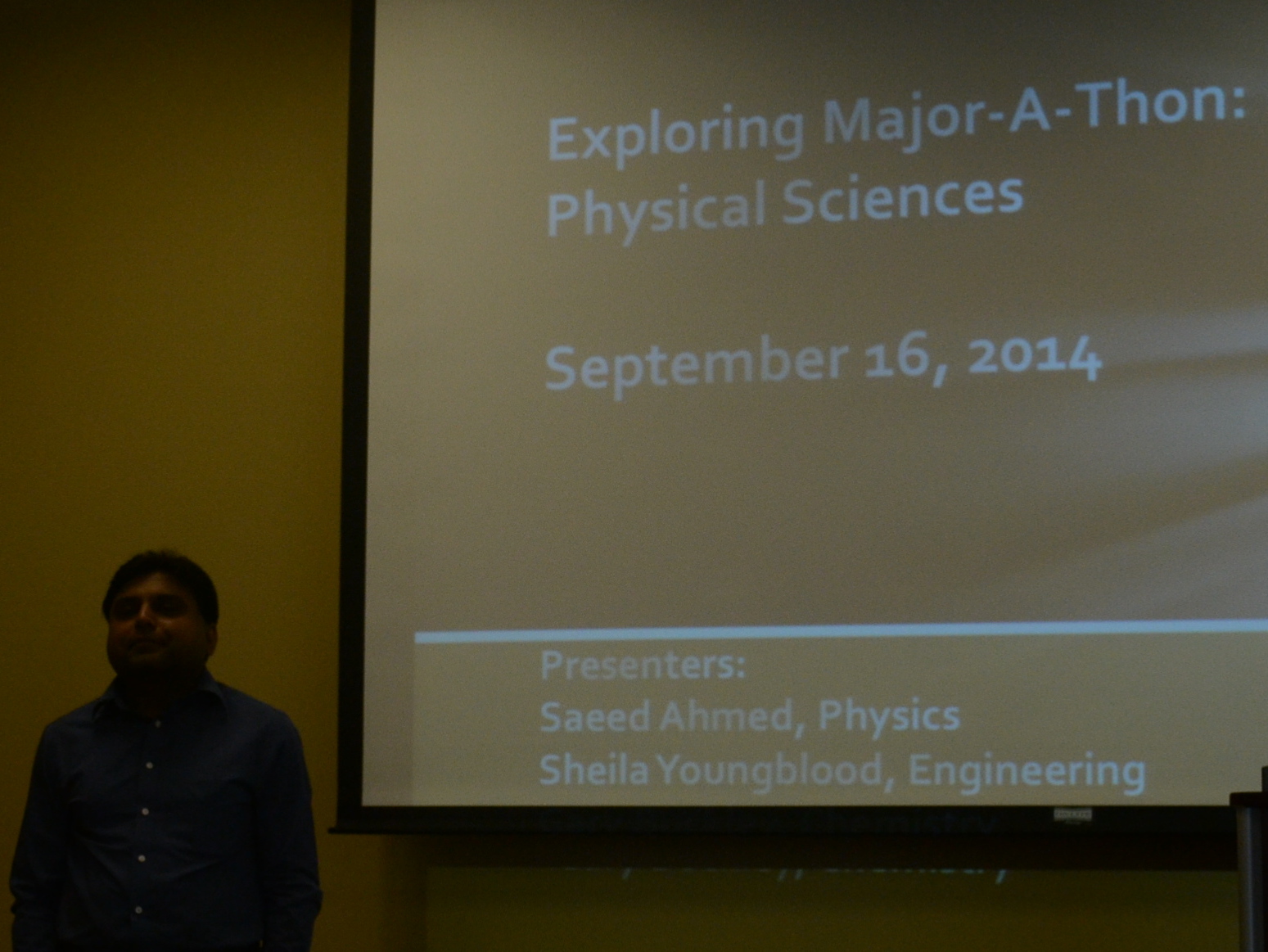 Jacob Jardel
Assistant Managing Editor
@JJardel_Writing
The Office of Career Services took students on a tour of three disciplines in their Exploring Majors-AThon from
The event was designed to give students a look into the various career paths in certain majors offered at Cameron.
Career Services Coordinator Paula Merrifield said the benefits of the event could be wide-reaching for any students in attendance.
"Not only do these sessions help students who are undecided in a major," she said, "these sessions also provide more information and networking opportunities for students already on a degree plan to learn more about the field they would like to enter."
The departments exhibiting their programs this year were Physical Sciences, Military Sciences and Education.
Physical Sciences came to the table with their already established programs as well as one new degree offering – a degree path that excited Merrifield.
"We are happy to have the Physical Science Department speak because they have just started offering an Associate's Degree in Engineering," she said, "and we have a lot of student request Engineering as a major."
Merrifield also mentioned that Military Sciences offered a unique path toward a college degree.
"We wanted ROTC to come and speak because many students do not know that they can earn a degree in any major while training for the Army," she said. "They also do not know that ROTC will pay for all costs in college and that they can graduate debt free while becoming an officer in the United States Army."
The third department, Education, talked about career opportunities in what Merrifield said was one of the most heavily demanded fields.
"Education is always a popular department to come and speak because so many students want to become teachers," Merrifield said. "They are in high demand, and recruiters call us from the entire [Southwest Oklahoma] region wanting to hire our student teachers."
In these talks, the speakers gave a variety of information about the different career opportunities laden within the degree plans as well as what former students have accomplished with their degrees.
Overall, Merrifield stated that a look into the present and future of different degree plans would prove beneficial for any student in attendance. "I want students to understand that Career Exploration is important," she said.
Tags Jacob Jardel
You may also like...
Sorry - Comments are closed