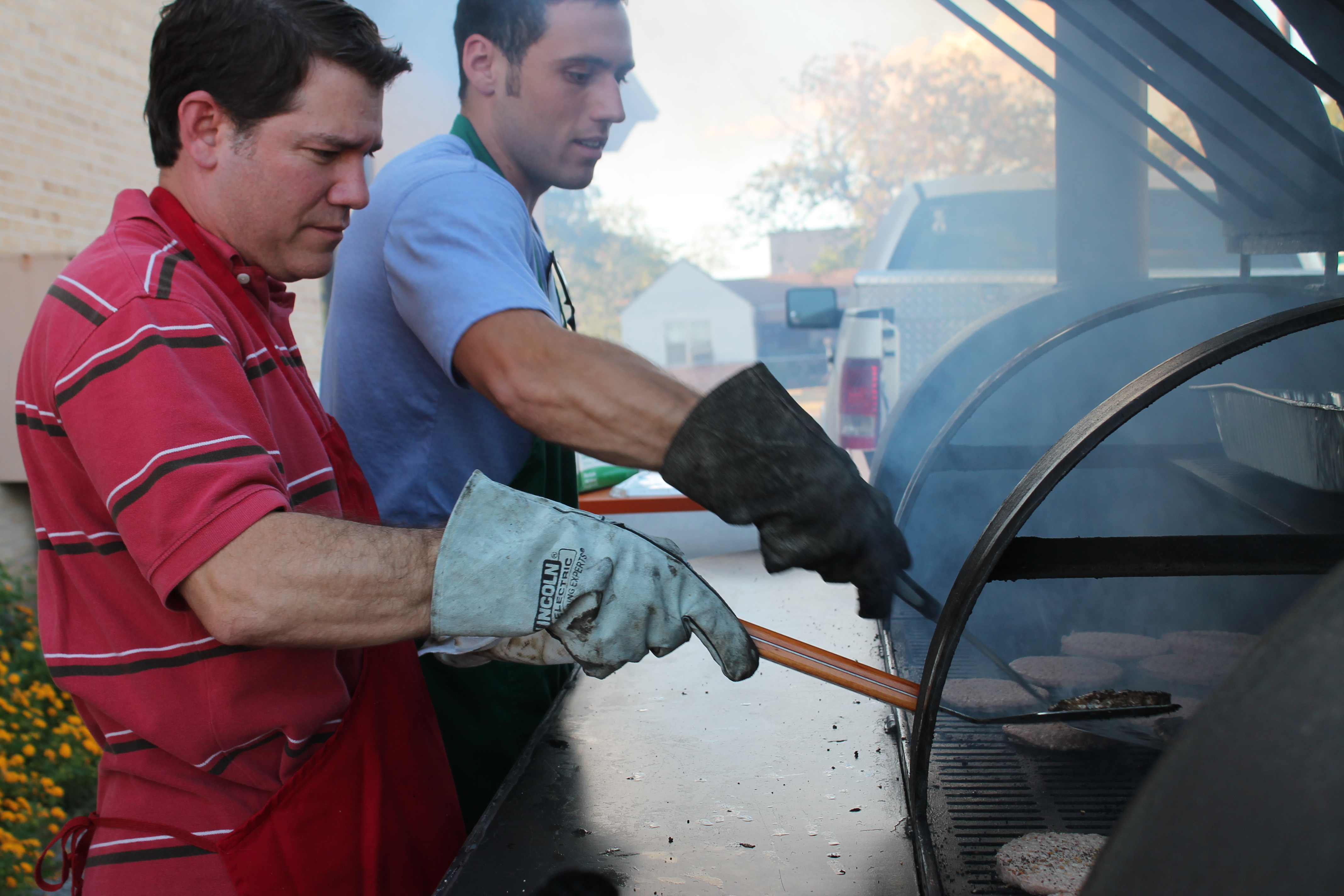 Kaley Patterson
Copy Editor
@KaleyKayPatt
The Cameron Baptist Collegiate Ministries welcomed students back to Cameron with food, friendship and fellowship at 7:00 p.m. on Aug. 25.
Previously in the semester, the BCM hosted Freshman Night, which was directed towards the new students on campus. Monday night's festivities, however, were for all students.
Multiple churches from the Lawton area had a presence at the BCM, such as First Baptist Lawton, First Baptist East and Cameron Baptist. Each church donated food items, while FBC Lawton brought a giant grill for the church's volunteers cooked burgers for everyone in attendance.
Danny Toombs, BCM Director, said they wanted the surrounding churches to participate in their event because many of the students who attend the BCM do not have a church home. They wanted students to get a chance to meet some of the churches in the area.
The churches had booths set up at the BCM that allowed students to interact with college pastors, youth pastors and various volunteers from each church. The churches handed out pens, pencils and Scantrons.
Along with making connections with the local churches, Welcome Night allowed former members of the BCM to build relationships with newcomers. Junior Chemistry major Maddie Geiger has been involved with the BCM for two years and is continuing her service on the leadership team.
After all the food, fun and games, Geiger spoke to the students about her history with the BCM.
"The BCM has kept me accountable in my walk with Christ," Geiger said. "It feels like home and surrounds me with people that are Christ-minded. It's really a great place to go … and is open to anyone who wants to come."
Aside from the commotion of the event, Toombs said that the ultimate goal is to build relationships with students.
"Tonight we wanted to tell students who we are and what we're all about," Toombs said. "We want to encourage them to get involved."
Every year the BCM has a theme intended to give students motivation throughout the year. Geiger introduced this year's theme, "Strive," based on 1 Timothy 4:10, "This is why we labor and strive, because we have put our hope in the living God, who is the Savior of all people, and especially of those who believe."
Geiger said that the leadership team picked this theme because they wanted to encourage students.
"College is hard, she said, "and sometimes life gets in the way which makes it difficult to stay Christ-minded."
For students interested in getting involved, the BCM meets for worship at 8:30 p.m. every Monday night across the street from the Cameron Village. The BCM also serves a free lunch provided by a different local church each week from11:00 a.m. until 1:00 p.m.