CU recognized as military friendly for fourth year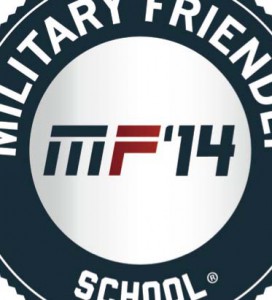 Kaylee Jones
Assistant Managing Editor
Cameron University is a military friendly school.
G.I. Jobs Magazine said so, four years in a row.
According to a Sept. 10 press release, "this honor places Cameron in the top 20 percent of colleges, universities and trade schools that are doing the most to embrace America's veterans as students."
Lt. Col. David Zaccheus, Chair of the Department of Military Sciences, said he was pleased with the ranking.
"I think it's great," Zaccheus said. "There are a lot of programs the university has put in place. They provide an awful lot of on-post opportunities to attend classes. They have specific workshops on Ft. Sill. They also have registration available as well as counseling for your academics on post, which makes it extremely easy for active duty military folks."
In order to make the 2014 list of Military Friendly Schools, a school's score is determined by weighted categories, such as: military support on campus, academic credibility, percentage of military students, academic credit for military service, flexibility for military students, veteran graduation rates, government approvals, student tuition assistance, student survey, employment rates and military spouse policies.
Cameron's commitment to active duty military, veterans and dependents has allowed for them to excel in these categories and earn a military friendly ranking for four consecutive years.
"There are so many folks that are connected to the military. Academic affairs really sets up programs that allow both veterans and active duty [soldiers] to come in and do the programs that they like, and excel in either the civilian world or in bettering their education in the military," Zaccheus said.
Such programs include Cameron's dedication to allowing military and their dependents to attend CU at the in-state tuition rate, providing computers for computer labs on post at Ft. Sill, as well as offering courses on post.
Cameron's George D. Keathley Department of Military Science is commited to excellence as a whole.
The Commanche Battalion was named one of the top three Army ROTC squads in the country by the Order of the Founders and Patriots of America in 2011.
CU also boasted six cadets ranking in the top 10 percent of the nation according to the National Order of Merit List in 2012.
"The Lawton-Ft. Sill community is very intertwined," Zaccheus said. "We have to be that way. I think Cameron has done a wonderful job, because not every town outside of a post is that intermixed… Here, we've allowed students to not only come to Cameron and get a quality education at an inexpensive price, but to do it while they're serving."
Tags Featured
You may also like...