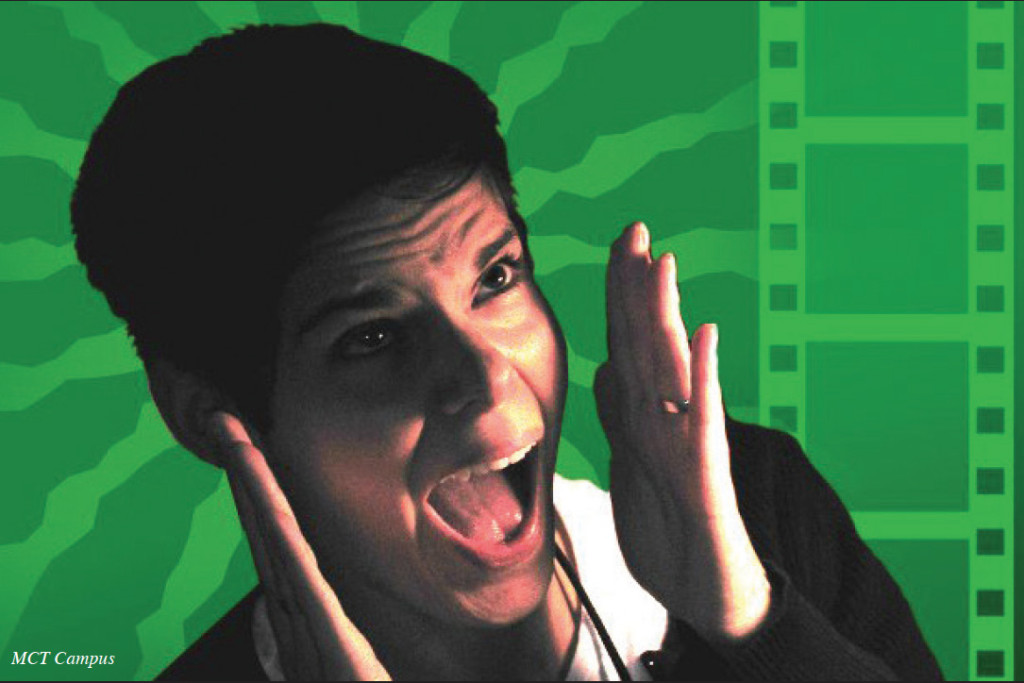 Tyler Boydston
A&E Editor
"Oz: The Great and Powerful" is now in theaters. "Whose Line is it Anyway?" is coming back to television soon. A remake of "The Evil Dead" is fast approaching, and I sit here typing about the whole thing.
I have written in the past about Hollywood's originality, but here I sit a year after I first wrote about it to discuss it again.
Let's look at this year's summer releases and I'll pinpoint the problems within.
First, there is "Iron Man 3," a sequel in the hit series starring Robert Downey, Jr., as well as a film based on a comic book franchise. While I will say that I'm looking forward to it, there is not much originality in this concept. "Iron Man 3" is set to kick off the summer movie season, and considering the box office take of "The Avengers" last year, it may very well kick it off in a big way. Yet again, I'm looking forward to this movie, but it's obvious to see a lack of originality here.
Then, we have "Star Trek Into Darkness" two weeks later. If I have to explain the background of the "Star Trek" series, then somewhere along the way, someone close to you has failed in showing you the worst fight scene in television history ever. Quick, go look it up. It's Captain Kirk (played by William Shatner) fighting a guy in a horribly made alien costume while fake boulders are thrown, and it's real fun.
You back? Did you see it? How hilarious was that? Now, back to my nearly incoherent rambling about Hollywood.
"Star Trek Into Darkness" is the second tentpole release of the summer, and, considering it's a "Star Trek" film, there will not be too much in the realm of originality, considering the filmmakers have a large sandbox of characters and situation in which they can play.
A week later, "Fast and Furious 6" and "The Hangover Part 3" will both be released to theaters. Now, while I enjoy the "Fast and Furious" films for their sheer ridiculousness, the same can not be said for "The Hangover" films, and both franchises can kiss away any shred of originality by now. Once you reach a sixth film, it's hard to say there was anything original to begin with (and when dealing with a movie that's already a knock-off of "Point Break," that is saying something).
Four weeks later, "Monster's University" and "World War Z" come out on the same day. A prequel and a movie based on a book (albeit loosely, based on the trailer and my knowledge of the book's Wikipedia page) will both be released. Thankfully, we have a three week lull period of originality, including an M. Night Shyamalan movie, a movie starring Ethan Hawke and another one starring Vince Vaughn. I didn't say it was going to be a good three weeks.
After another two weeks, "The Lone Ranger" and "Despicable Me 2" will both be released. At this point, I will have probably given up on film as a whole, citing a severe lack of originality as my reason for doing so, and then walking out of a screening of "The Lone Ranger" with a severely disappointed look on my face.
For the sake of you as a reader, I won't cover the rest of the summer movie season, but I will preview this for you: a sequel to "Wolverine," "Smurfs 2," a prequel to "300" (currently slated for release in August, but that could change), sequels to both "RED" and "Kick-Ass" as well as a concert film following One Direction. I may not be able to do this whole movie thing anymore.