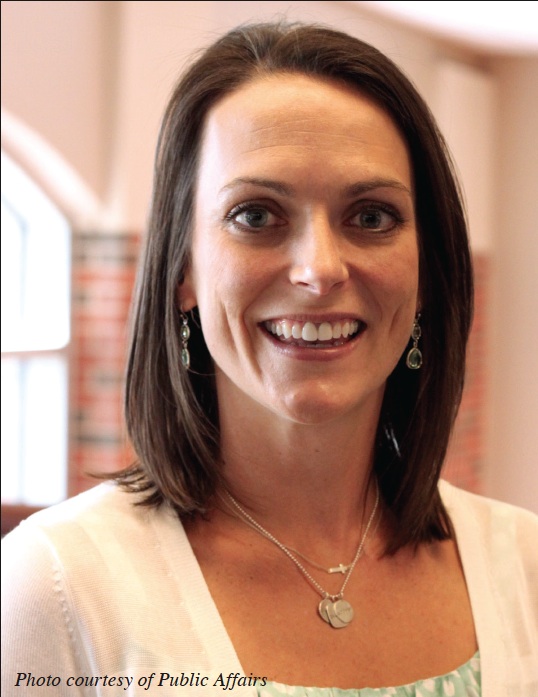 Tyler Boydston
Asst. Managing Editor 
Vice President for Student Services Jennifer Holland was recently honored at the first Oklahoma Mentor Day on Jan. 16 at the state's capitol.
The event honored mentors throughout the state and included nearly 200 people, including representatives from the state mentoring organizations. Thirty-five people were nominated as outstanding mentors.
According to Vice President Holland, the process to become honored involved a nomination by officials at Cameron University.
"You had to be nominated by your institution or organization," Holland said, "and so President Ross also wrote a letter, Cody [Gardner] wrote a letter, and so essentially I was Cameron's nominee for the award."
Vice President Holland said she was contacted by admissions counselor Cody Gardner and Director of Student Life Zeak Naifeh. The two let Holland know of her nomination to the Oklahoma Mentor Day.
"Cody Gardner is now an admissions counselor for Cameron but was Student Government President for two years, and I worked with her in that role and have known her since she started school here," Holland said. "She nominated me. So she contacted me. She and Zeak Naifeh, who I believe helped with the process, came up to me one day and told me that I had gotten that recognition."
According to Holland, the nominees and those that nominated them went to the event and sat on the house f loor as speakers discussed the impact of mentors on those around them.
"There were 35 people who were recognized, and they talked about how this is National Mentoring Month and the importance of mentors and the impact that mentors have, and then they started recognizing each of the recipients," Vice President Holland said. "They would call our name and tell a little bit about us and what we do, and they would also announce the mentee and brought us all up for pictures and it was really nice. We got chocolate, which I already ate, and a certificate and it was a nice event."
Holland said that she has a folder designated especially for thank you notes and letters she has acquired from past students throughout the course of her 12 years in higher education. The certificate she was attained at the Oklahoma Mentor Day is now in that folder.
"I've worked in higher education for 12 years, and I have a folder that I keep in my drawer that includes thank you notes, and when students write a card after they've graduated to tell me how things are going. I cherish each one of those," Holland said. "This will be a part of that."
Vice President Holland said these letters and her recent award hold the same kind of personal value for her.