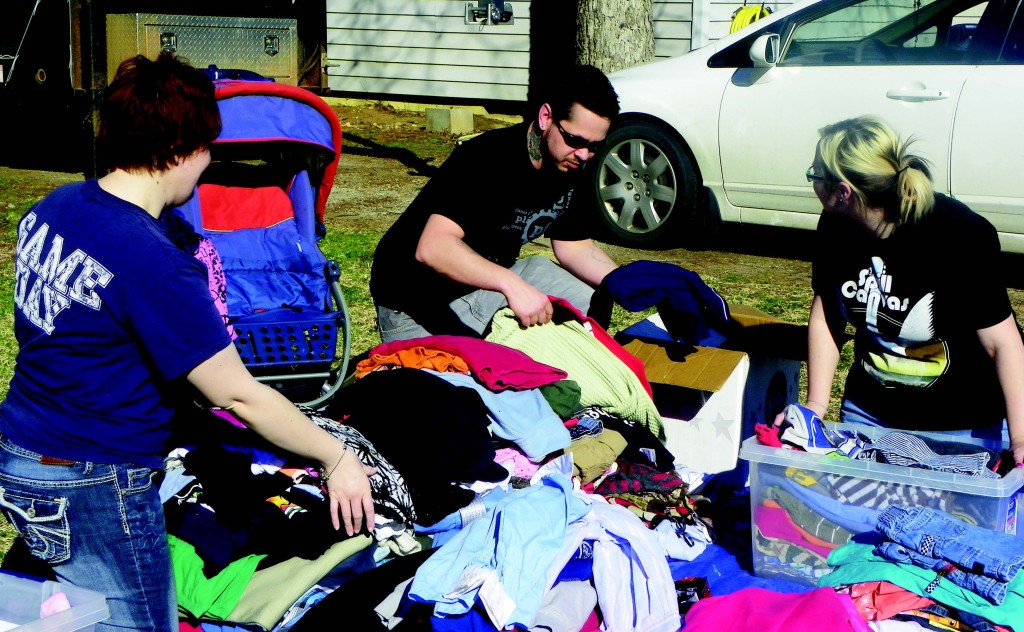 Dianne Riddles 
Crossroads Editor 
Since the fall of 2012, the Great Plains Compassion Cooperative (GPCC) has grown from one man's mission to a cause championed by a group of local citizens.
This man, 30-year-old Jason Hall, wanted to ensure that school children in need kept warm throughout the winter by providing them with coats.
Hall said that he had many friends and contacts that wanted to do things to benefit the community, but they had no organization to promote or facility to hold benefit events. He looked to social media to keep them updated about his project.
"I thought it would be a great idea to create a Facebook page for an organization where there is no president and there is no board," Hall said. "It is just a forum where people come together and put their ideas out there for other people who would like to get involved and help facilitate their ideas."
Hall said the community response was overwhelming. He said he did not want to turn away any donations, but he could no longer physically accommodate the donations that he was receiving.
At this point, Hall said that he became acquainted with Melissa Long, a 27-year-old Department of Human Services Foster Care Specialist. Long recommended sending the donations to current foster children and those foster children who are aging out of the system and starting their own households as young adults.
Hall and Long had accumulated donations of household goods and now had found a group of people that needed them.
Long said that she told Hall about children taken into DHS custody that kept their belongings in trash bags as DHS moved them from one location to the next.
Moved by her story, Hall said he decided to share it on the GPCC Facebook timeline.
"I just put it on Facebook that there was a need for bags for these kids," Hall said. "Some of the employees from Magic 95 donated a ton of luggage."
According to Hall, Tracy Davis asked Hall where he was storing all of the donated items. When he told her that he had sequestered his living room and another room in his home for storing the items he had collected, Davis donated to the cause by giving Hall the use of a vacant rental property for receiving, organizing and distributing the donations.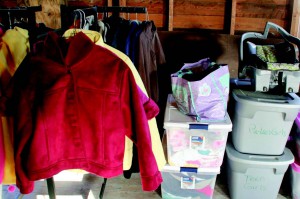 Hall said that with the help of Long and 25-year-old DHS Foster Care Specialist Amanda Gould, they were able to organize and partially set up the current donations at the house two weeks ago. He said that there is still work to do but soon, the donated house will be a functioning distribution center helping local foster children in many ways.
Hall said that children are the most important part of our future.
"As cliché as it may sound, the children really are the future of our society," Hall said. "We have an obligation to make sure these kids and young adults know that society cares about them; I think this is an important part of ensuring that they grow into caring adults."
Long and Gould stressed that there continues to be an urgent need for foster parents in this area.
"There are 350 children in state custody in Comanche County alone; I don't think people realize that this issue is this prevalent," Long said. "I just believe that we as a community need to step up and see to it that these children are taken care of."
Long said anyone interested in helping foster children by becoming a foster parent can find more information at www.okdhs.org or by calling 580.250.3600 or 800.572.6841.
Anyone interested in helping foster children by donating time, energy, effort or materials to this cause, may do so by leaving a message or a comment on the Great Plains Compassion Cooperative Facebook page.