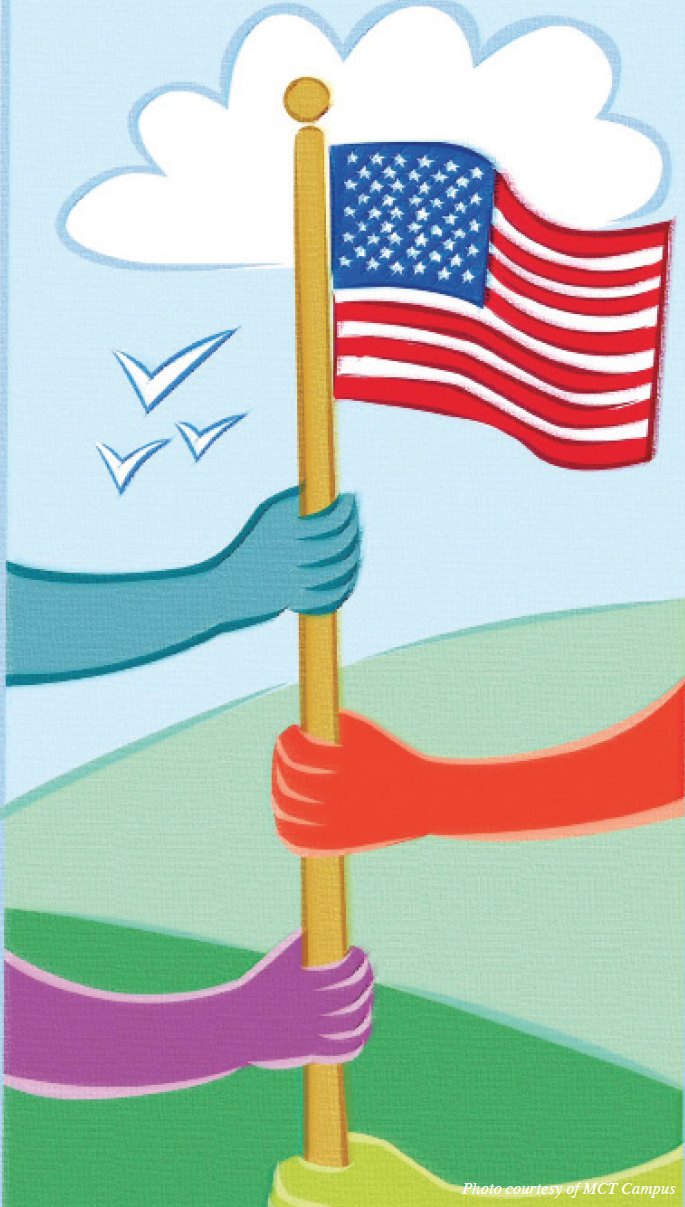 Story by Amanda Goemmer
Video by Paola Troche
On Sept. 26, several students and some faculty members here at Cameron spent the early hours of their morning gathered around the flagpole in front of the Administration building engaging in prayer, during the annual See You at the Pole event.
According to the Director of Cameron's Baptist Collegiate Ministries (BCM), Danny Toombs, the core goal of See You at the Pole is rather simple.
"It is to get students praying," Toombs said. "Typically they pray for their country and the nations leaders because God tells us to pray for those in authority over us."
Although it began in Burleson, Texas 22 years ago as a small grassroots movement, See You at the Pole is now recognized internationally and is celebrated in countries such as Canada and Japan, among others. Students across the globe meet at a designated time to stand together in prayer, usually beneath a flagpole.
[vimeo]http://vimeo.com/51072921[/vimeo]
It is held yearly on the fourth Wednesday of Sept. and the event is unique in that it is initiated, organized and led completely by students.
The event brings members of the Christian community together, while also fostering the development of leadership skills in those who choose to actively participate. Toombs said that he is happy to let students take the reigns.
"I want them to have ownership in it and for it to be more their event than my event," Toombs said. "Part of the goal is to develop leaders and if I am doing everything for them, then I am not developing leaders."
Students at the BCM organize the event each year, which means that they are in charge of contacting Christian organizations on campus to see if members would like to lead in a prayer or get involved in other ways.
Members of Chi Alpha, an interdenominational fellowship of Christian students at CU, participated in the event and have done so for roughly the last 18 years.
According to Dr. Clinton Bryan, the Faculty Advisor and Chapter Director of Chi Alpha, students in the organization are compelled to participate in See You at the Pole because they feel that prayer is essential to Christian life.
"Corporate prayer is important." Dr. Bryan said. "Scripture says that where two or three are gathered in his name he will be there in their midst."
Prayer sessions were organized in several ways at this year's event. Students prayed silently for a time, groups prayed together verbally and students prayed together in a unified group as well.
The event has previously been held in the afternoon during or near lunchtime at CU. However, because campus is generally buzzing around that time, Toombs said that it was decided that early morning hours would be more effective. This year, the event began at 7:15 a.m.
Toombs said that he was thrilled with the turnout at CU's See You at the Pole prayer rally this year and said that the number of students who want to join together in prayer at the event continuously amazes him.
"I am always surprised," Toombs said. "We had about 45 people there this time and I was very pleased with that turnout."