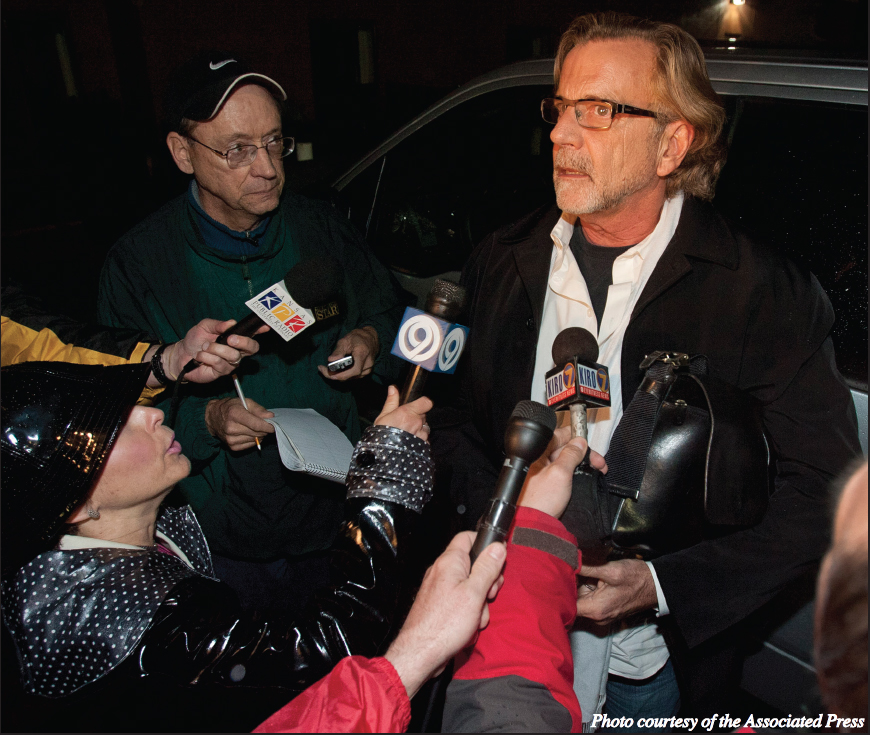 by Colin DuRant
United States Army Staff Sergeant Robert Bales was officially charged on March 23 of 17 counts of premeditated murder against Afghan civilians and six counts of attempted murder and assault, according to a press release from the International Security Assistance Force-Afghanistan.
Staff Sgt. Bales, a soldier assigned to 2nd Battalion, 3rd Infantry Regiment, has remained in military custody since the incident, which took place on March 11, in the area of the Belambey, Panjwa'i district of Afghanistan's Kandahar province.
The United States government acted quickly to condemn the killings and reach out to the families of the victims and the Afghan government.
In a statement released the day of the event, President Barack Obama expressed condolences toward the families and made overtures to the Afghan people.
"I am deeply saddened by the reported killing and wounding of Afghan civilians," President Obama said. "This incident is tragic and shocking, and does not represent the exceptional character of our military."
Secretary of Defense Leon Panetta made similar statements the following day and spoke to directly Afghan President Hamid Karzai about both the killings and the steps the Department of Defense would take towards rectifying the situation.
"I condemn such violence and am shocked and saddened that a U.S. service member is alleged to be involved, clearly acting outside of his chain of command," Secretary Panetta said. "I told President Karzai that the American people share the outrage felt by President Karzai and his fellow citizens."
In a move that provoked ire from Afghan citizens, the Department of Defense moved Staff Sgt. Bales while in military custody to the military prison in Leavenworth, Kansas. Secretary Panetta responded to these concerns at a press gaggle from Kabul on March 16.
"The investigation is being done pursuant to the military code of justice, of military justice, and that it is following the procedures provided under that code," Secretary Panetta said. "We will move forward with this investigation, we will complete it and we will hold the individual that was involved here accountable."
Still, some Afghans believe that a trial in the U.S. will not bring them the level of justice they desire. In an interview with the Washington Post, Mohammad Wazir, an Afghan who lost 11 family members in the attack, expressed concerns about the investigation and trial.
"This is not acceptable for us," Wazir said. "We want him to be tried in Afghanistan, in our presence."
The U.S. government has not commented on the motive or state of mental health of Staff Sgt. Bales. Details surrounding the exact circumstances of the shootings will presumably become clearer during the investigation, but according to early reports from officials, Bales was taken peaceably into custody.
International Security Assistance Force-Afghanistan spokesman Lt. Cmdr. James Williams said, "It appears he walked off post and later returned and turned himself in."
John Henry Browne, a criminal defense attorney from Seattle, will represent Staff Sgt. Bales.
Browne appeared in an interview with Charlie Rose on "CBS This Morning" on March 23 and spoke about his meeting with Staff Sgt. Bales and speculated on his mental health.
"This is going to be a very difficult case for the government to prove, in my opinion," Browne said. "There's definitely brain injury, no question about it."
Families of the victims in Afghanistan have allegedly received reparations in the form of money from the U.S government. According to reports from the New York Times, each family received $50,000 for each person killed. Media reports speculate total reparation payments are likely in excess of $800,000.
U.S. government officials have not confirmed the amounts of the settlements, but as reported in the Washington Post, Lt. Col. Jimmie Cummings, an ISAF-A spokesman, financial payments are sometimes used in incidents like this.
"Settlement claims are, in most cases, a sensitive subject for those who have suffered losses, andusually the terms remain confidential," Lt. Col. Cummings said.