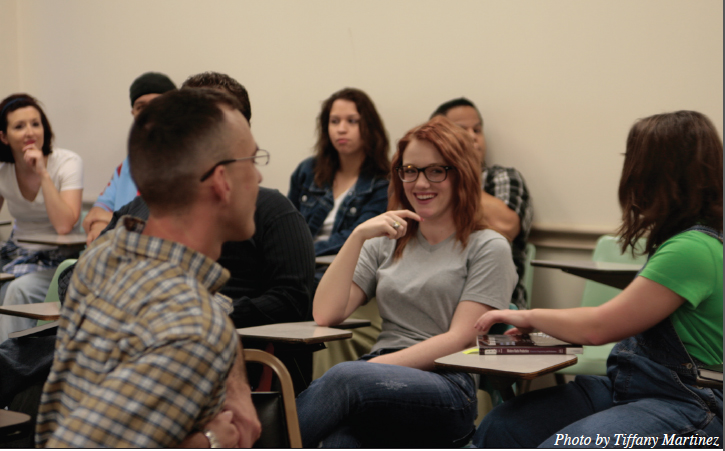 by Tiffany Martinez
Professor of Communication Dr. Matt Jenkins is producing his first horror film, which is due for completion in August of 2012.
The movie, "The Secret of Sarah Pennington" was shot at several locations on the CU campus and around the state.
According to Dr. Jenkins, the film features both CU staff and students.
"We have filmed at the Aggie Gym, the Communications Building, the Cameron Police Department, and the chemistry lab," Dr. Jenkins said. "Over 30 current and former student appear as extras in the film"
Individuals outside of the Cameron Community, Dr. Jenkins also explained, are making appearances in the film.
"This movie stars Skipper Bivens of 'Hillbilly Handfishin'' as a police detective," Dr. Jenkins said. "It also stars Lawton actor Jed Fox, as well as Pat Bishow of Amusement Films."
Dr. Jenkins said he is thankful for all of the support he has received during the production of the film.
"I really appreciate all the help I have received in making this movie," Dr. Jenkins said. "People have really responded and given me great amounts of help."
Although this is the first horror film Dr. Jenkins has produced, he has high hopes for it.
"The actors have all done wonderfully," he said. "My favorite part in the creation of this movie has been seeing how all the locations worked and knowing that the actors picked were definitely the right choices."
Twenty-one-year-old, Amanda Sosa was ecstatic to have been chosen for a role in "The Secret of Sarah Pennington."
"This was my first acting role and I was able to gain first-hand experience on how crucial time management can be in film making," Sosa said. "I also learned that a certain physical action at a certain time can make all the difference."
She also said that working with Dr. Jenkins has been a pleasurable experience.
"I was very comfortable working the producer. He was patient, yet assertive. He knew exactly what he wanted and followed that vision relentlessly," Sosa said.
The production team plans on entering the movie into a number of film festivals upon completion, Dr. Jenkins explained.
"We hope to essentially generate a buzz for further distribution," Dr. Jenkins said.
Updates for the film can be found at "The Secret of Sarah Pennington" Facebook page.