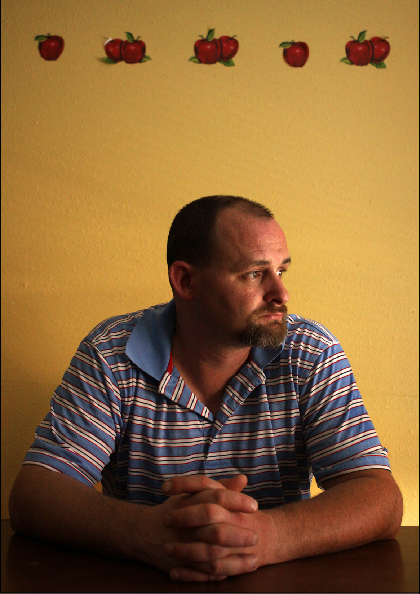 By Angela Goode
Post-Traumatic Stress Disorder (PTSD) affects many people. PTSD is an anxiety disorder that stems from traumatic circumstance.  War is not PSTD's sole cause, though, and some students at Cameron feel the effects of the disorder.
For these students who may feel like they need some help, the Student Wellness Center is there to help. The Student Wellness Center (SWC) is open 8 a.m. to 5 p.m., Monday through Friday, and offers its services to students in crisis.
Deanice Shegog, Director of the Student Wellness Center, said that the Center offers specialized or group counseling.
"We provide individual counseling services that include Cognitive Behavior Therapy, Eye Movement Desensitization and Reprocessing (EMDR), and a variety of other therapy techniques to assist those who suffer from PTSD," she said. "We also offer education groups. We are interested in beginning a support group for those who have family members who suffer from PTSD; however we have not had enough interest in a group yet."
Shegog said that the Wellness Center not only helps those with PTSD, but with any kind of psychology disorders and for those with PTSD they will work to decrease the severity of the symptoms.
"We strive to ensure that a student who is suffering from flashbacks or panic attacks receive services as soon as they come through our front door," she said.  "Our office staff is trained in helping to decrease the severity of these symptoms in the event a counselor is not immediately available."
Shegog feels the services provided for students are a great benefit.
"I believe that our services enable students to begin to heal from their trauma," she said. "We also assist students in learning how to live with their condition. These steps allow students to be more successful as students and in their personal lives."
While the center is only able to provide help to students, according to Shegog, family members are more than welcome to come along.
"We are only allowed to see students. However, we can provide counseling services for the family members if they attend with the student," she said. "We are more than happy to meet with a student who has a family member suffering from PTSD."
Shegog said that students do not have to suffer alone, and that all services rendered are not placed on any academic transcripts.
"The services provided at the SWC are confidential and are not reflected on any academic records," she said. "The staff at the SWC genuinely cares about our students and strives to offer the best quality of care possible."
The SWC services are professional and, according to Shegog, made in conjunction with local professions in the area.
"The services that we provide are professional and up to date with the services that are provided in the community," she said. "In fact, we have a certified EMDR specialist and Clinical Hypnotherapist, two certifications that are not possessed by very many professionals in the community."
The center is considering adding a support group, and is looking for enough student interest in order to initiate the program.
Shegog also said students should not feel ashamed to ask for help, for the SWC is there to help regardless of the problems.
"Please do not be afraid, embarrassed, or ashamed to ask for help," she said. "Traumatic experiences are abnormal circumstances in one's life; the symptoms of PTSD are normal reactions to these circumstances. If you have PTSD, don't wait to get help. It is available today, it's free, and it is confidential."
Students are encouraged to contact the Wellness Center at 580.581.6725 for more information about the program.