by Colin DuRant
Oklahoma may not attract the same sort of Republican party campaigning as in early primary and caucus states such as Iowa, New Hampshire or South Carolina, but it's still an important battleground for the 2012 Presidential nomination.
Data released by the Oklahoma State Election board shows Oklahoma with 828,257 registered Republicans as of Jan. 15. The 33 delegates of the state will be of consequence to the Republican primary candidates.
Oklahoma's Presidential preferential primary elections takes place on March 6, or "Super Tuesday," a day in which 10 states hold their primaries. This year's field of ten states involved in "Super Tuesday" represents a significant decrease from the 24 states which participated in the 2008 Presidential election.
According to Oklahoma state law, primary elections in Oklahoma are closed or "party primaries." Only voters registered as a member of either of Oklahoma's two recognized political parties, the Republican and Democratic parties, may vote in their primaries. The Oklahoma State Election board writes on their website, "primary elections have one purpose and one purpose only: To allow members of a recognized political party to select that party's nominees to go on the General Election ballot."
In contrast to Oklahoma's system, information published by FairVote.org a website sponsored by The Center for Voting and Democracy show that 13 states, including neighboring Texas, have an open primary system for the Republic primaries. In addition to that, a further nine states use a "semi-closed" system that allows for voters registered as independents to vote in their Republican primary.
According to voting records, Oklahoma has been a "red" state, voting a Republican majority in the last 10 Presidential elections.
This comes despite the fact that according to records show that Oklahoma has more registered Democrats than Republicans, 943,283 to 828,257.
The last time Oklahoma went to the Democratic party was the election of the Democratic President Lyndon B. Johnson of Texas when he defeated Republican Barry Goldwater in 1964. President Johnson won that election in a landslide, obtaining 61.1 percent of the popular vote and winning the electoral college votes of all but six states.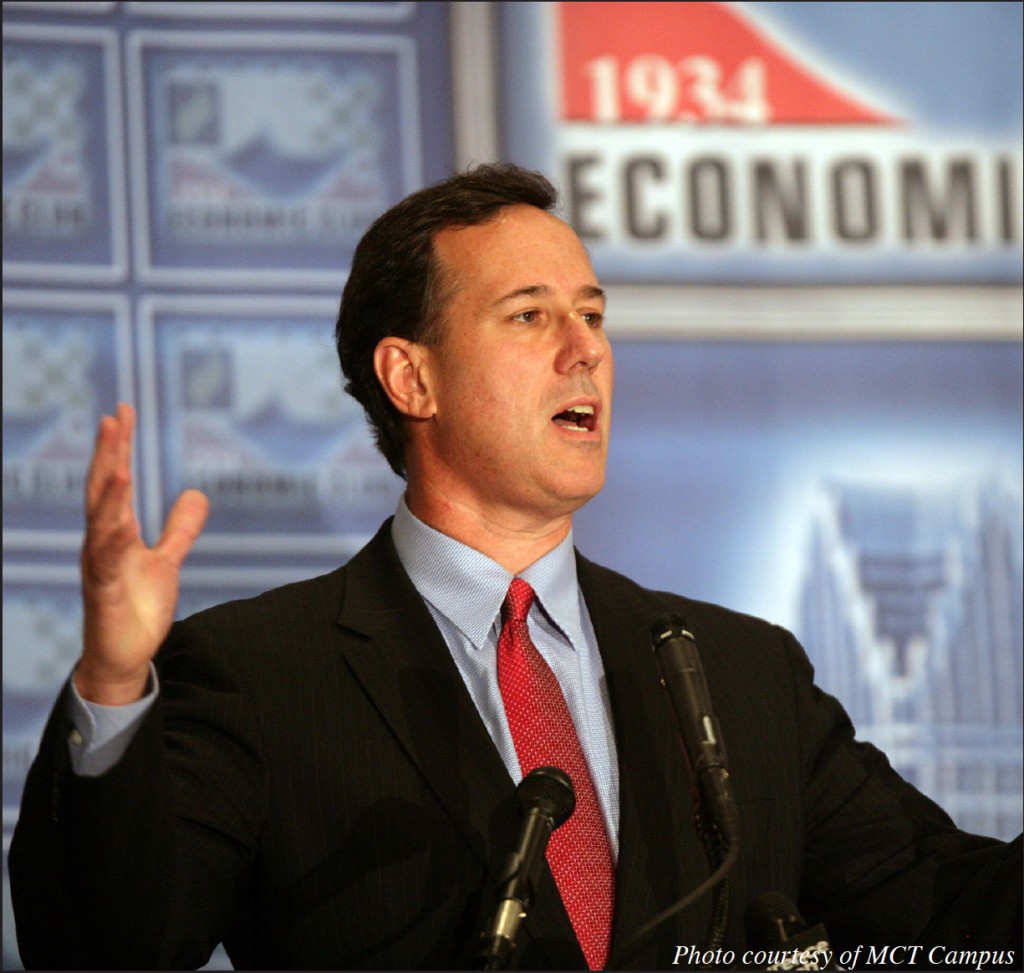 Sentator Rick Santorum has been the latest Republican Presidential candidate to visit Oklahoma. The last Republican candidate to visit was Mitt Romney who appeared in Oklahoma City on campaign stop on Oct. 13. Senator Santorum's Feb. 9 visit included stops in both Oklahoma City and Tulsa. Both visits have been arranged by the Oklahoma Republican Party in their series entitled "Party for a Victory 2012."
In a statement about Senator Santorum's visit, Chairman of the Oklahoma Republican Party Matt Pinnell wrote, "We are thrilled to welcome another Presidential candidate to the Reddest State in the Country! If you can win Oklahoma, you can win the conservative vote nationwide."
At his visit, Senator Santorum praised Oklahoma's values and politics. His address focused mostly on cutting back government regulations on small businesses and energy production. Of the upcoming primary in Oklahoma, Senator Santorum said, "We need to do well here. We intend to win here." The former Pennsylvania senator also vowed to return to Oklahoma before the primary.
While most attention has been focused on the Republican primary race, Oklahoma remains one of the states where the Democratic party also has a primary on March 6.
While incumbent President Barack Obama possesses the endorsement of the Oklahoma Democratic Party and of the national party, the President will have several challengers on the ballot in Oklahoma including Jim Rogers of Midwest City, OK.
The primary also represents an important test for Oklahoma's new voting machines, an upgrade from the optical scanner devices purchased by the Oklahoma State Election board roughly 20 years ago.
Election Board Secretary Paul Ziriax said: "Voters won't see much of a change in the process of voting. The new machines operate similarly to the old devices."
While the deadline for voter registration to vote in the primary on March 6 passed on Feb. 10, voters have until Friday, Oct. 12 to ensure they can vote in this year's general Presidential election on Nov. 6.