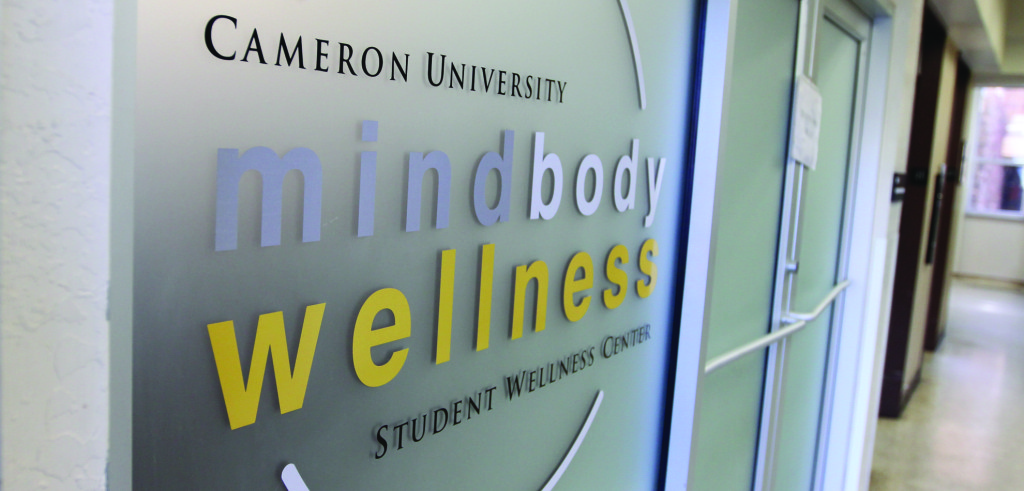 By Leah Chaffins
The Cameron University Student Wellness Center (SWC) offers many services and programs for both male and female students. In addition, female students have the opportunity to receive affordable care in some of the more specialized areas of feminine health.
Deanice Shegog, Director of the SWC, said that the center offers a wide variety of services that can help female students.
"The Wellness Center provides acute medical care, offers counseling services and the Pregnancy Resource Center comes in and provides pregnancy testing twice a month," she said. "We can do some STD testing, but those tests are typically sent out and there is usually a fee but our goal is to provide those tests for free in the future."
Shegog said that the Pregnancy Resource Center does free pregnancy checking and offers support for females in need of counseling.
"The Pregnancy Resource Center comes the second and the fourth Wednesday of the month," Shegog said. "They offer free pregnancy testing and pregnancy counseling."
Shegog also expressed how important it is for female students to get their yearly check-ups, so the center can establish health baselines as a reference point for possible future problems.
"The important purpose of a female getting regular annual exams is that it creates a health baseline so if she begins to notice changes in her breasts, menstrual cycle, or even weight, it gives us a reference for change," Shegog said. "It is really to say that this is where a female's health is now and to follow any changes that occur."
Becky Meinecke, Physician Assistant at the SWC, said that yearly exams are also important in catching and treating certain diseases.
"The yearly exams are important as early detection for any diseases or conditions that need to be treated that can affect them down the road," Meinecke said. "A lot of things that could be problems, such as cervical cancer, are slow growing; if they are caught early they can be easily treated."
Meinecke said that the Center for Disease Control (CDC) recommends young women get their annual PAPs around college age.
"The CDC recommends that the first PAP be done by the age of 21 or within three years of the first sexual intercourse," Meinecke said.
The SWC also has a rape crisis program available to all students. Shegog believes that the way such situations are handled can make a lasting difference in the individual's recovery.
"If a student is sexually assaulted, they can come to the Wellness Center and get the assistance that they need," she said. "I think that the way we handle the situation when it occurs helps the prognosis of the person in the long run."
Classes on a variety of health-related subjects are also available at the SWC. Shegog said that she is working toward providing classes on breast cancer awareness for students.
"We do some education programs," Shegog said. "I just applied for a grant that will provide for four seminars a year on breast cancer. This would pay for us to have guest speakers and all necessary materials."
In addition to their many services, Shegog said the SWC also offers free condoms to students in an effort to fight sexually transmitted diseases.
"The condoms are at the receptionist's desk," she said. "During the first semester we were open, we had several cases of Chlamydia so we started providing condoms."
The SWC is available to all Cameron students. More information about the services offered by the SWC can be found at www.cameron.edu/wellnesscenter.