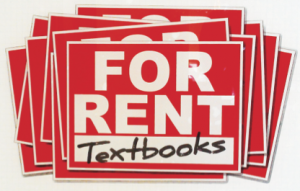 by Ishia Saltibus
For the fourth consecutive year, Cameron University has earned a prestigious position in U.S. News and World Report's annual "Best Colleges" rankings.
According to America's Best Colleges 2012 report, for the year 2009-2010, Cameron University graduates had the third-lowest debt load in the nation of the 672  regional universities including institutions that provide a full range of undergraduate and master's programs.
The report, which encompasses tabulated debt load, does not include parents' loans but loans taken out by students from colleges, private financial institutions and federal, state and local governments. Notably, only 32 percent of Cameron's 2010 graduates completed their degree work with any debt.
President of Cameron University Dr. Cindy Ross said that generous donations and scholarships offered to students by continuous donors is the reason for Cameron's sustained growth.
"Cameron's commitment to affordability has made it the 'University of Choice' for students by helping to eliminate financial obstacles," President Ross said. "For three consecutive years, Cameron University has experienced record enrollment growth—up more than 20 percent since 2008. The continued growth is due to the generosity of our committed donors who help Cameron offer private scholarships to ensure students graduate with little to no debt at all. We are truly appreciative of the donors who provide scholarships for Cameron students."
One component of Cameron's commitment to providing increased financial support to students is the initiatives from "CU $upport You," which was launched in the summer of 2009.
"CU $upport You" is a comprehensive student assistance program that is aimed at helping students cover the cost of tuition and helping to eliminate financial stress. The program includes a textbook checkout program known as 'Check It Out uBooks,' participation in the Yellow Ribbon Program for veterans, assistance for displaced workers and an emergency loan program. In 2010, the CU Bookstore launched "Rent-A-Text," a textbook rental program to further reduce the cost of books.
Additionally, more Cameron students are receiving scholarships and in higher amounts. This includes the significant increase in resident tuition waivers, private scholarships and university scholarships. Tuition waivers and university scholarships increased by seven percent compared to last year and private scholarships have increased 189 percent in the past eight years.
Senior Multimedia Design major Markita Nash, who graduates in December 2011, said that with the help of tuition waivers, departmental scholarships and state funding, she is able to graduate this year debt free.
"I am excited that I do not have a school loan to pay when I graduate this semester," Nash said. "Cameron has helped make it possible for me to graduate with no school debt. Thanks for the tuition waivers, federal aid and the Fulbright Helvey Scholarship that I have received for the past three semesters. If it was not for these scholarships and other funding, I would have not been here."
The U.S. News World Report has been compiling data and publishing "America's Best Colleges" for more than 25 years and in the past 10 years, Cameron has increased funding for tuition waivers and scholarships by 156 percent from $759,000 to $1,946,200.
Students can find more information about the "CU $upports You" program at www.cameron.edu/cusupportsyou.