Lawton native publishes first book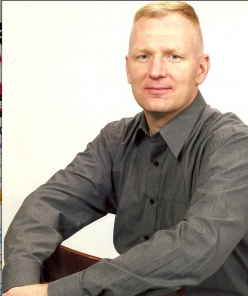 by Megan Bristow
The Wichita Mountains Wildlife Refuge can offer individuals the chance to escape from the stress and busyness of life and get lost in the wonders of the outdoor world.
To Oklahoma native David Rollins, these mountains also served as the perfect backdrop for his first novel "Sunset Peak."
Rollins was born in Lawton and spent many of his early years here. Rollins attended Middle Tennessee State University and obtained aBachelor of Science in Aerospace Administration. He eventually joined the United States Army while obtaining his Masters degree. Throught his endeavours, the area surrounding Lawton remained important to him.
"Lawton and the Wichita Mountains have always been home to me. I was fortunate enough to have my first Army assignment at Fort Sill in 1996, and I stayed until the summer of 2000. My family and I plan to retire in Oklahoma once that time comes," Rollins said. "I try to visit Lawton and the Wichita Mountains at least once a year."
Out of his love for this area and the culture that surrounds it, a novel was born. In fact, many of the individuals throughout the story are based on personalities of people he has met here, which helps readers feel at home as they embark on the adventures and meet the characters in the book.
"I love the Wichita Mountains Wildlife Refuge and enjoyed hiking there most of my life. I wanted to take my appreciation of the Wichita Mountains, American history and culture of the area and the local people and tell a story," Rollins said.
"One of the way that Rollins adds to the feeling of home is by incorporating Cameron University into the story.
One of the main characters, Ranger Nathan Johnson, attended the university. Rollins said that he did this purposely to provide a reference point for readers, as well as give the character a strong educational background.
"I wanted the Nathan Johnson character to have a solid background and intent to his drive and purpose in the story. Knowing he graduated from Cameron University helped develop his association to the area and display his goals as a central character to the story," Rollins said.
Even the title of the book provides readers a geographical reference t and clues them  in to Rollin's love for the area. Rollins chose Sunset Peak as a specific location in the tory because it offered a secluded locale.
Today, Rollins is working on a second novel, which is also going to be set in the Wichita Mountains.
writing is not Rollins only undertaking.
He still serves in the Army as Major David Rollins, Chief of Resource Management at the Carl R. Darnall Army Medical Center at Fort Hood, Texas.
Rollin's book is available for purchase online from Tate Publishing, or at the Public Lands Interpretive Association Bookstore at the Wichita Mountains Wildlife refuge. Links to Amazon and Barnes and Noble can also be found at his website, www.davidrollins.tateauthor.com
As a piece of advice to the aspiring writers at Cameron University, Rollins tells students to let writing be something that makes you happy and stretches your imagination.
"Write with passion. Write what makes you happy. Be yourself and find your style," he said.  "Writing is a release and mechanism that allows you to break any limitations of reality and explore the story that only you can tell. Go tell it."
You may also like...