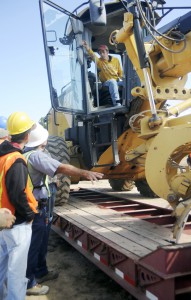 by Jim Salter, Associated Press
ST. LOUIS (AP) — A federal judge has blocked a mandatory drug testing program for students at a Missouri technical college after the American Civil Liberties Union went to court challenging the tests' constitutionality.
The ACLU of Eastern Missouri filed a lawsuit Wednesday on behalf of six students at Linn State Technical College seeking an injunction to end what it called the "suspicionless" screenings of all first-year students and some returning students for drugs including cocaine, methamphetamines and oxycodone.
Linn State implemented the program this fall, saying it was necessary to ensure student safety at a school where the coursework includes aircraft maintenance, heavy engine repair, nuclear technology and other dangerous tasks. The two-year college's drug testing policy may be the most far-reaching in the country.
Kent Brown, an attorney for Linn State, told The Associated Press in an email that following a conference with lawyers for both sides, a federal judge issued a temporary restraining order halting the drug tests until a hearing can be scheduled.
The ACLU's lawsuit also asks the college to return the $50 fee the school charges students for the testing program. Brown also said none of the students named as plaintiffs had objected to the tests or sought to be excluded from it.
Tony Rothert, an attorney with the ACLU of Eastern Missouri, said that "suspicionless drug testing violates the Fourth Amendment," which protects against unlawful searches and seizures. "This goes beyond what has been permitted before."
Rothert cited cases where the U.S. Supreme Court allowed drug testing in schools, such as for students involved in extracurricular activities, "but nothing remotely like what's happening here. We're not aware of any high school that has this sort of drug testing, much less a college."
Brown, in an interview last week, said the scope and breadth of the program is unique, and "there aren't many colleges as unique as ours."
The testing program requires all first-year students at the 1,200 student school to comply, along with returning students who took a semester or two off and are seeking a degree or academic certificate. Physical therapy students enrolled in cooperative programs between Linn State and two community colleges also must be drug-tested. The college has campuses in the mid-Missouri towns of Linn, Jefferson City and Mexico.
New and prospective students were advised about the testing program in the spring and during fall orientation.
The tests screen for 11 drugs, including methamphetamine, cocaine and marijuana. Students who test positive can remain in school if they have a clean test 45 days later. They also must complete an online drug-prevention course or are assigned to other, unspecified "appropriate activities," according to the school's written policy. They will remain on probation for the remainder of the semester and will face an unannounced follow-up test.
Image: Instructor Gary Radmacher, second left in white hard hat, gives some pointers to a student about backing a road grader off of a trailer Wednesday, Sept. 7, 2011, at Linn State Technical College in Linn, Mo. On Wednesday, the central Missouri school began conducting drug screens for all new students and any returning after an extended break in attendance. Students in some programs, such as these in the Heavy Equipment Operating program, already were subject to the tests because of federal requirements for commercial drivers' licenses.(AP Photo/Kelley McCall)