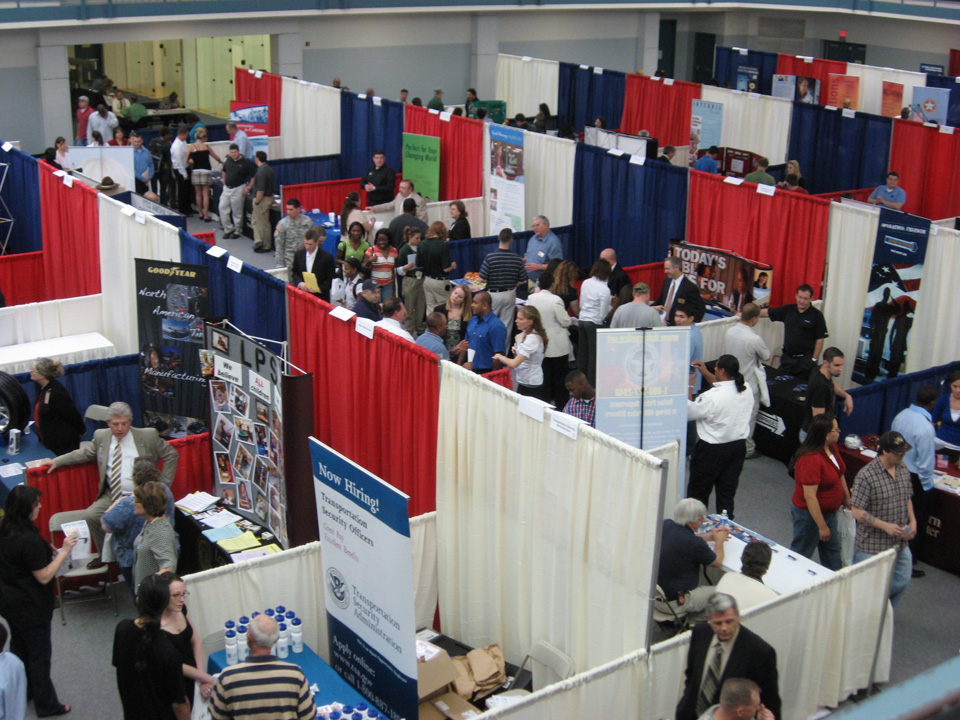 by Brittany Wolfe
Cameron University's Career Services will be hosting the 14th Annual Red River Career Expo from 12:30 to 4:00 p.m. on February 24, 2011 in the CU Fitness Center.
The Red River Career Expo is held every February at CU for students and the surrounding communities to come and seek job opportunities from local and nationwide companies. Jacob Johnson, Career Services Coordinator at CU, said in the past there has been 75 venders and this year there are 71 and 800 to 1000 job seekers. The companies range from hospitals, police departments, sales representatives and more.
"The expo is a way for companies to come in and recruit students, basically a meet and greet," Johnson said.
The event is a great way for students to meet and greet companies that are seeking to hire. Students should wear professional attire and have their resume with them. The event is an easy way to put multiple companies in one spot for job seekers to apply and make the face to face contact with the companies.
"It is a good opportunity for students to come dressed professionally, with their resume and meet the people who are looking to hire," Johnson said. "I hope we have a great attendance from CU students and hopefully they are hired."
Johnson said the Career Services Department throughout each semester has an open help hour from 12:15 to 1:15 p.m. every Thursday on the 3rd floor of North Shepler. The open help hour is a great way for students to receive information on how to prepare for job fairs and interviews. The workshops are: How to Write a Resume, How to Prepare for Job Interviews and Job Fairs, How to Dress for Success and more.
"I want to make sure students prepare for it correctly by they way they dress and make sure they have all their ducks in a row," Johnson said.
Any students who are interested in the open help hour or the Red River Career Expo can contact Jacob Johnson or stop by his office in Room 313 of North Shepler.
Information about the companies that will be attending the expo is available at www.cameron.edu/redriverexpo.
"Students that are unable to make the workshops or the career expo can contact me to setup an appointment to help them prepare for other job fairs or interviews," Johnson said.