The Cameron Collegian: Jan. 24, 2011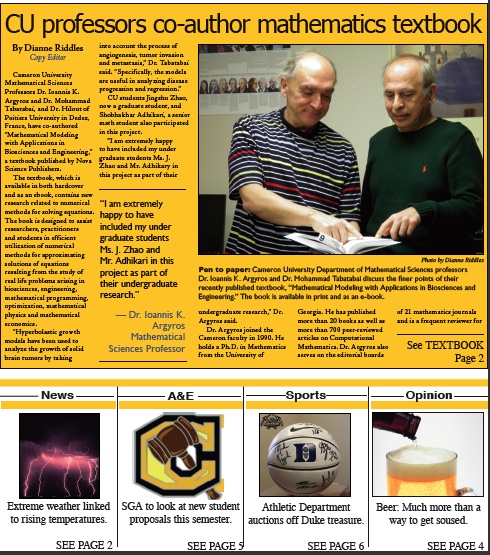 Read the full digital version of the Jan. 24 issue of the Cameron Collegian, the first of the spring 2011 semester at Cameron University.
Find out how CU students celebrated Martin Luther King, Jr. Day by giving back to the community, and how the CU athletic department acquired a Duke University treasure to auction.
[issuu layout=http%3A%2F%2Fskin.issuu.com%2Fv%2Fdark%2Flayout.xml showflipbtn=true documentid=110124211218-017c8dcfd94a4e21bcd6261c854481fd docname=january24issue username=cameroncollegian loadinginfotext=Cameron%20Collegian%2C%20Jan.%2024%2C%202011 showhtmllink=true tag=aggiecentral width=600 height=648 unit=px]
You may also like...