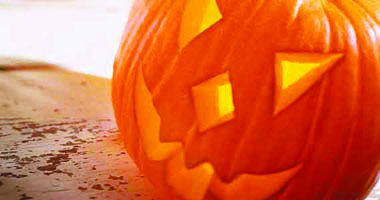 by Lana Ochilien
Newswriting Student
On Oct. 26, the Programming Activities Council (PAC) at Cameron University held their annual Halloween Carnival.
According to Steve Sassaman, Student Activities Specialist, the event was geared at the Lawton/Ft. Sill community, especially students and their families.
"I was looking forward to the Carnival because it gives kids the opportunity to have fun while enabling the various groups on campus to give back to the community," Sassaman said. "There was lots of candy and a variety of fun games the kids could participate in."
Sassaman indicated that this is one of the only activity planned by PAC which is suitable for attendance by everyone in a family unit.
"Most of the activities planned by PAC target traditional students, and this give non- traditional students with kids an opportunity to get involved in an on campus activity," Sassaman said.
Since this is his first year as Students Activities Specialist, Sassaman did not know what to expect of the turnout but was positive based on past reports.
"This event has been on Cameron Calendar of activities for the past four years, however, this is my first year involved in the planning of the carnival," Sassaman said. "We catered for as many as 500 people."
He indicated that at least 14 on campus groups participated in the event. The groups had lots of candy on hand and fashioned several fun games for the kids to play.
Sassaman said the Fitness Center was transformed from its mundane state and was decorated to depict a thrilling, haunting environment.
"The Fitness Center was decorated to give a spooky monster mash atmosphere," Sassaman said.
One of the groups who participate in the carnival is the Ebony Society. President of the Ebony Society, twenty-one year old Sophomore majoring in Theater Arts Brandi Goldsmith said that the group put a great deal of thought and work into their game.
"Group members fashioned a game called a ghost ring toss," Goldsmith said. "The dynamics of the game is quite simple. The bowling pins were decorated as ghosts. Kids were given three tries to get a ring around a pin. Each pin has a color below it which has a corresponding prize. If the child was successful in capturing a ghost they got the prize below the pin. Regardless of whether they participate or captured a ghost the kids were given treats. "
She hopes the group was successful in fashioning a game that the kids wanted to play since the game was designed to give kids the illusion of capturing a ghost, therefore encouraging them to play.
"I am proud of the girls for coming up with such an innovative and stimulating idea for a fun game," Goldsmith said. "I don't think I could have thought of anything better. I know as a child this is a came I would enjoy playing. The concept transforms you into someone different and give you a creative imagination."
The Entire Cameron Community was invited to come out and have fun with their friends and family.
"If they missed it this year then hopefully they will hear about it and mark it on their calendar for next year," Goldsmith said. "It is definitely something to look forward to doing again if I am still here."