Top of the Hour: Season Five, Episode 10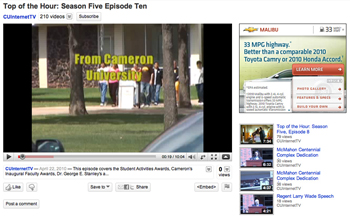 This episode covers the Student Activities Awards, Cameron's Inaugural Faculty Awards, Dr. George E. Stanley's award winning novel, and other Cameron news. The Film Geek Kyle Luetters also offers a different type of review for his segment this week.
[vsw id="7iDALYu2AYg" source="youtube" width="425″ height="344″ autoplay="no"]
You may also like...