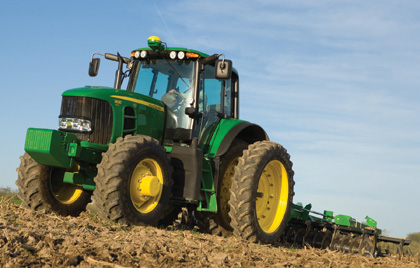 by Tatiana Isis
Collegian Staff
High school students will be flooding to Cameron in April as CU's Annual Agricultural Interscholastic Competition is just weeks away.
The event, which has been held annually for the past 50 years will be held here at Cameron April 7 and 20 and is only open to high school students that are members of the Future Farmers of America.
"We expect 400 people," Dr. Phil Schroeder said.
The judging contests will start at 8 a.m. on April 7 at Cameron Stadium. Contestants will receive instructions and will then be sent off to their individual competitions: welding; farm shop tests; floriculture; meat-judging and livestock-judging.
"You have to be able to identify the cut of the meat," said Dr. Schroeder about the meat-judging contest. "We keep it wrapped up and then sell it."
That means the meat will not be wasted after the contest is over, he said.
The livestock judging contest takes place at the Animal Science Complex on 38th Street, where the animals will be held in portable pens outside the building.
"They have to know what makes a good quality cow, sheep, pig," Dr. Schroeder said.
There will also be land, range and pasture evaluation and judging held.
The welding and various farm shop tests will be held in the Ag/Mech Shop acoss from the Physical Facilities and the floriculture contest will be held in the Mezzanine.
Farm business management, field crops, agronomy, seeds identification and meat judging will all be held on South Shepler's second floor.
Land, range and pasture evaluation and judging locations will be decided on the day of the competition.
The second session of the competition, the speech competition, will begin at 3 pm April 20 at various locations around campus, including the Science Complex, the Mezzanine and South Shepler.
There will be speeches held in the following categories: agribusiness; agriculture policy, agriscience; animal science; 8th Grade agri-exploration; 8th -10th grade general agriculture; extemporaneous; FFA creed; natural resources; 9th grade FFA opportunities; plant science and quiz bowl.
Winners will receive plaques or certificate. The Agricultural Interscholastic Competition allows agriculture students to hone their skills in the areas of practical animal science and agronomy, leadership and business and helps the students prepare for state competitions.
The Agricultural Interscholastic Competition will also allow high school students to become familiar with Cameron University in case they decide to attend the school in the future.
"This will hopefully get them to come to college here," Dr Schroeder said.
Though only high school students can compete in the competition, Cameron students are encouraged to attend the event. For more information interested parties may visit the Agriculture Department section on the Cameron website.