by Bennett Dewan
Collegian Staff
Universities are supposed to be bastions of learning; cradles of knowledge that challenge the very cores of the students that attend.
A university library should be the storehouse of all of the information deemed vital to a truly well rounded education. Librarians are charged with the care and organization of an entire system of integral study tools. They are supposed to cherish the fact that books contain intellectual value far superior to any currency. Apparently not everyone shares this sentiment, as the library at Cameron University has been actively purging itself of its texts for some time now.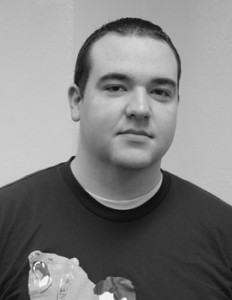 There was no creation of a gigantic fire and the roasting of marshmallows over a pile of burning Kurt Vonnegut books, because his texts did not garner enough reads over the past years to keep them on the racks. Instead, books were unceremoniously thrown into bins to be hauled away to a recycling center where they sit in piles to rot.
The ideas contained inside even "outdated" books can be saved as relevant material. As new ideas and technologies become accepted, these outdated texts provide a snapshot of the time in which they were written. They show the ideas, theories and logic that were the foundation of, or a step toward, the understandings and practices of today.
Students can use these texts to reference the prevailing feelings of a time period. That sounds like pretty solid research for anyone taking  classes at Cameron that require any form of critical thought.
It would be less outrageous if  the books deemed outdated or old were being removed to make room for new books. It would be even less of a farce if the outgoing books were being donated to the professors that wanted them, but these educators have had to go to the recycling center, on their own time, to track down these valued texts.
So what is all this purging for? The room will be used to create more study areas and new rows of computers for student use.  Demand seems to be high for computers and library administrators are reacting in a way that they construe as being in the best interest of the student body. At the same point, no collegiate library should be remodelled to look like a Starbucks while the last pieces of literature are carted out of the building.
While much of the information needed to function as a center for learning is now online in searchable digital archives, the physical texts can lead a researcher to new and better possibilities. Educators will often tell their students to look on either side of the book that they think they need on the racks to see if any of the texts in the same genre may be more suited to his or her topic. Often the student will find something useful there.
The books being removed from the library are vital pieces of intellectual property, many of which have gone out of print. That means the voices of these authors should be more closely guarded, not cast aside.
The destruction of physical text is a form of censorship, just not in the traditional sense; it is censorship through apathy, the snuffing out of ideas without the forethought to see it as such.
This dumping of innovative ideas creatively poured out onto each page to make room for technology is a recreation of  Ray Bradbury's 1953 novel "Fahrenheit 451."
There is a warning contained within that text about how quickly societies are willing to give up on their intellectual freedoms.
"Somewhere the saving and putting away had to begin again and someone had to do the saving … in books, in records, in people's heads, any way at all so long as it was safe, free from moths, silverfish, rust and dry-rot, and men with matches," Bradbury wrote.
Bradbury remembered to list all of the enemies of books except Dumpsters.
Apparently there is nothing to be gained from a book published over 50 years ago; maybe because the book is at the bottom of a trash can.