Cameron Splits Home Finale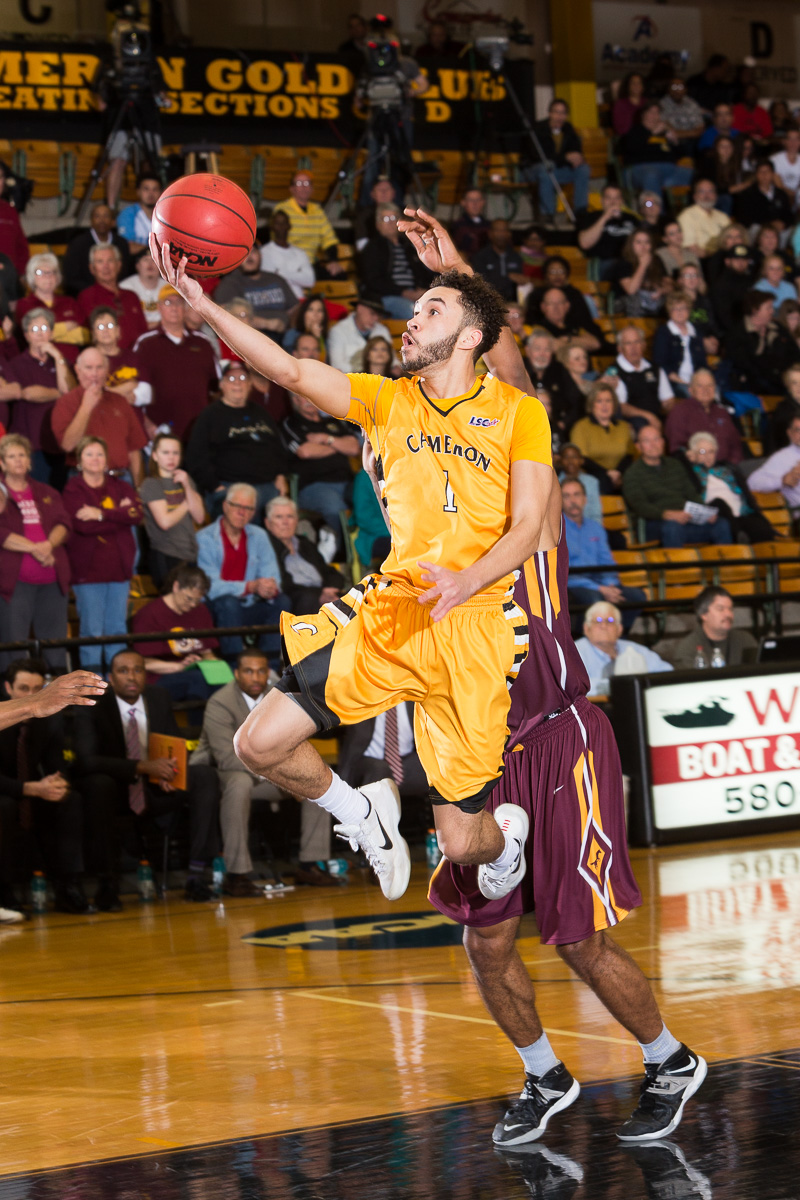 Tarayn McMillan
Staff Writer
The Cameron men's and women's basketball teams went up against rival Midwestern State for the last home games of the regular season on Feb. 27 in the Aggie Gym.
Women's Game
The women defeated Midwestern 77-61 to finish out regular season play with a final conference record of 9-7.
The Aggies came out ready for the Mustangs and sunk five of the first half's seven three-pointers in the first quarter. The Aggies held a 15-point lead over the Mustangs, heading into the locker room for halftime ahead 36-21.
Cameron built on its lead into the second half. The Aggies' shooting percentage jumped 10 percent from 41.4 to 51.6. The team almost doubled MSU's scoring in the third quarter with 30 points to MSU's 16.
This win was Cameron's 15th over the Mustangs in the Aggie Gym.
Brandi Leal, Dayla Threat and Brandi Gomez led the Aggies with 12 points each. Gomez scored all her points on perfect shooting from behind the three point line.
DJ Vallier and Markita Zeigler crashed the boards, grabbing eight rebounds apiece to lead the Aggies.
Men's Game
The men's team was unable to take first in conference, falling to Midwestern State 79-59 in front of a capacity crowd.
Hosting its first sellout since the 1980-1981 season, Cameron continued its three-game losing streak as the Mustangs earned their ninth league title and seventh in ten seasons.
MSU's bench outscored Cameron's reserves 36-2. The team also shot 29 for 62 from the field, including a 17-for-28 performance in the second half.
Cameron came out setting a fast pace for the game to pull ahead of the Mustangs 16-6. However, MSU would lead 31-24 at the half. After the half the Mustangs maintained their lead for the rest of the game, sealing the Aggie loss heading into the LSC tournament.
Jamaal Brantley earned a double-double for the Aggies with 19 points and 13 rebounds. Cameron Lee contributed 16 points, and Deondre Ray added his own double-digit effort with 14.
You may also like...